Cuba's Grand Tour Kicks Off in Guantanamo
By Reynaldo La O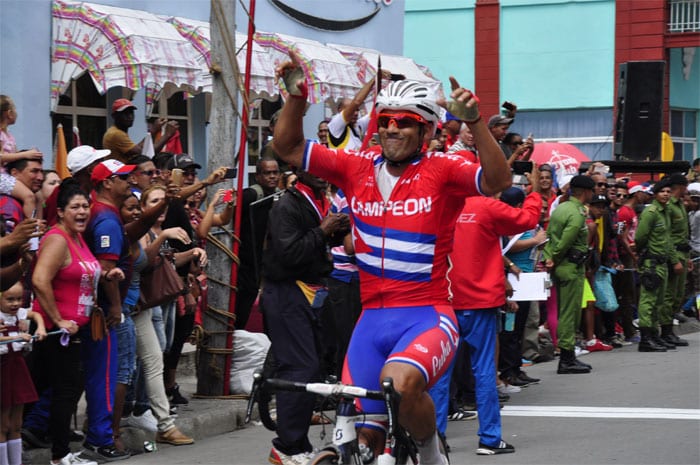 HAVANA TIMES — A field of 87 cyclists embarked on a journey over 150 km long between the City of Baracoa and Guantanamo's provincial capital on Wednesday, taking part in the fifth edition of the much-anticipated National Classic Grand Tour, reported dpa news.

From the very moment they left this city of coconut and cocoa plantations, cyclists faced difficult segments in the first stage of this tour, as well as the curvy and steep stretches on the La Farola mountain. In addition, they had to deal with a constant rainfall, but every one of them overcame the obstacles on their way to reach the provincial capital of Guantanamo.
Sirens sounded to announce the arrival of these cyclists to this city with Jans Carlos Arias, from Las Tunas, finishing first. Arias has now won this initial stage of the 11-stage event for the third time.
The second stage of the competition kicked off on Thursday morning at km 0 on the National Highway, set to end at La Gran Piedra, in Santiago de Cuba province, with intermediate finish lines in La Maya (Km 55), Songo (KM 61) and Ciudad Escolar 26 de Julio (km 87).
The 2018 5th National Classic Grand Tour is made up of 11 legs and includes over 1300 km in its challenging event which starts in Guantanamo and ends in Pinar del Rio. Competitive cycling in Cuba is one of the sports that Cubans most follow on the island.
Click on the thumbnails below to view all the photos in this gallery. On your PC or laptop, you can use the directional arrows on the keyboard to move within the gallery. On cell phones use the keys on the screen.