Cuba's Major Record Label Turns 50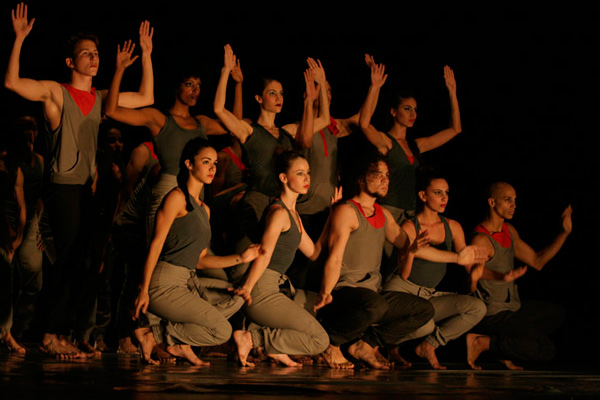 Photos by Elio Delgado Valdes  Text by Irina Echarry
HAVANA TIMES — EGREM, Cuba's oldest record label and music company, is turning fifty. To celebrate the occasion, several artists are offering concerts, attending galas and launching new albums.
One of the dance companies taking part in the festivities is Danza Contemporanea ("Contemporary Dance"). Recently its members offered a lively performance at Havana's Mella theatre, staging two pieces that combined different styles: Israel playwright Itzik Galili's Sombrisa and Cuban playwright Georges Cespedes' Identidad a la menos uno ("Identity to the Power of Minus 1").
As usual, the two pieces are brimming with energy, synchronized movements and graceful choreographies – so many, in fact, that the audience can become lost in the midst of so many gestures and symbols.
Sombrisa is characterized by unity. Its central focus is the world of sports (specifically boxing), and the choreography unfolds harmoniously to the beat of an insistent percussion. Identidad a la menos uno, with its shaking, convulsing and shivering bodies, is a more complicated piece which seeks to have us question our own identities. There are far too many performers on stage, however, and the message becomes diluted in the many twists and contortions of their bodies.
No doubt a fitting tribute to EGREM, an important cultural institution gathering musical treasures from Cuba's past and present, celebrating 50 years of existence.

Click on the thumbnails below to view all the photos in this gallery. On your PC or laptop, you can use the directional arrows on the keyboard to move within the gallery. On cell phones use the keys on the screen.