Cuba's only Electric Train, the Hershey
Photo Feature by Elio Delgado Valdés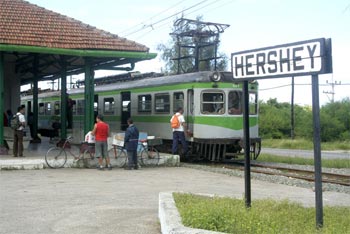 HAVANA TIMES – Between the town of Casablanca, on the other side of the Bay of Havana and Matanzas, extends the only electric railway in Cuba, known as the Hershey Train.
The electrified track was built in 1916 by the Hershey Corporation, the chocolate manufacturer in Pennsylvania, United States, in order to transport sugar from the mill of the same name, in Santa Cruz del Norte, 45 kilometers from Havana, and also the workers who came from the capital.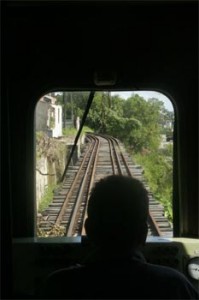 The story goes that Milton S. Hershey, Pennsylvania chocolate magnate, bought more than 24,000 hectares of sugar cane fields and built a plant for the large-scale production of chocolate.
The train was built in 1917 in Pennsylvania and had 17 cars, of which there are still three.
Currently, the Hershey train makes two daily trips from Havana to Matanzas, with two cars, passing through the center of the old sugar mill.
Both the railroad tracks and the train cars have recently received repairs, to make it a faster and more pleasant trip.
This photo essay shows some details of the trip of the segment from Havana to the former Hershey sugar mill.

Click on the thumbnails below to view all the photos in this gallery. On your PC or laptop, you can use the directional arrows on the keyboard to move within the gallery. On cell phones use the keys on the screen.