Cycling along the Malecon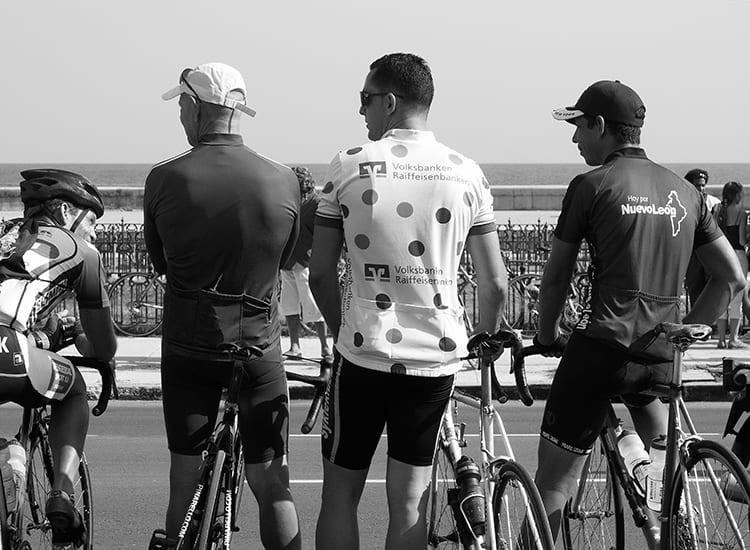 Photo Feature by Andrew Smith*
HAVANA TIMES — As a cyclist I am an active participant, I do not compete, but suppose I may be termed a 'sporting cyclist' as opposed to a 'sportsman'. Cycling is a broad church, it crosses international and functional boundaries, music shares similar qualities. Like music, I believe that the existential qualities of cycling lead to a sense of community rooted in the unconscious. It was this sense of community that I felt as I photographed the riders gracefully working their way around the Malecón loop that bright yet hazy morning.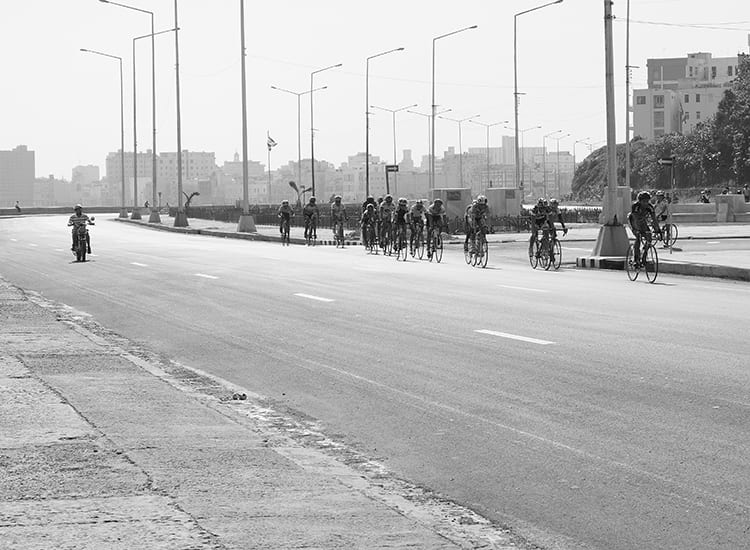 Of all the things i saw and felt
in this beguiling crumbling city
it was the Betjemanesque reality
of the criterium
that finally broke through
the hustle, the hassle,
the jineteros and jineteras,
bad sewers, hot sun,
heavy rain, rumba,
baby milk scam,
restuffed mattresses,
black beans, Son,
'Hola my fren' where you from?'
the revolución, bad bins,
taxis, police,
Che, Raul,
Fidel, José Marti.
parasols, blue fumes,
sweat running down my back,
restored grandeur, fake cigars,
books, the future,
sharp choking urine blast,
make do and mend,
cubaton, slick hair,
walking, waiting,
sitting on steps,
dust and brass,
out shooting the breeze.
(*) Guest photographer.

Photo captions from a text by Bill Strickland http://trubs.com
Click on the thumbnails below to view all the photos in this gallery. On your PC or laptop, you can use the directional arrows on the keyboard to move within the gallery. On cell phones use the keys on the screen.