Esperanza Spalding and Richard Bona in Guanabacoa
Photo Feature by Irina Echarry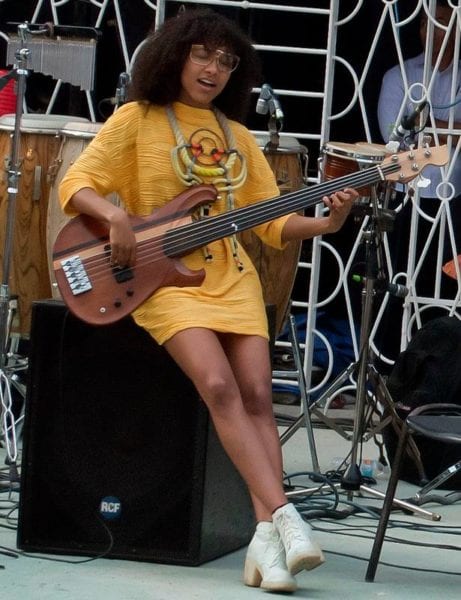 HAVANA TIMES – The entrance was by invitation and the amphitheater was full. Most of the people went to see the students of the Guanabacoa music school. Of course, they almost never appear in public and relatives longed for that moment.
It's a shame that there were sound problems, but then they were solved. Their session was long; there were pianists, saxophonists, drummers, etc., each showing their qualities in a genre that is not studied in the country's music schools.
There was also another audience, those who know how expensive it is to see, live, Esperanza Spalding and Richard Bona. It was an opportunity not to lose: two exceptional bass players in Cuba.
The students of the Thelonius Monk music institute accompanied Esperanza in her first performance. The US singer and bassist left people perplexed with her energy and her voice.
"The girl sure sings well,"  "What a voice she has and how natural she is", "I don't know who she is but I love it", were some of the phrases that were heard from the people who were discovering Spalding.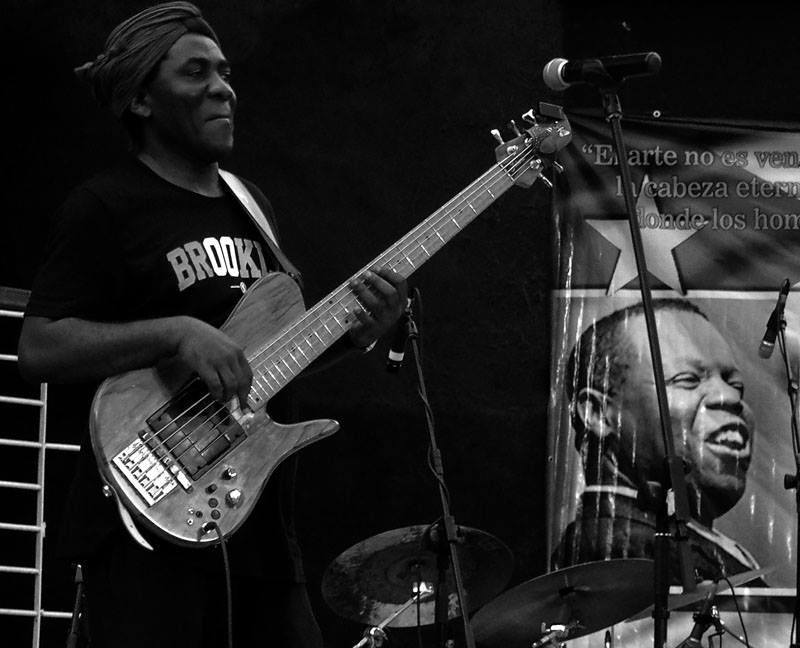 Then came the turn of Richard Bona who, although he has composed hundreds of songs, included in his repertoire two very Cuban ones: Mandinga and El Florero, versioned to jazz rhythm.
This Cameroonian who has lived in Paris and New York has the gift of connecting with the audience and, along with Esperanza, provided a lively show.
The curious thing is that while the artists and audience were having a good time, very few people knew that Richard Bona has played with some of the world's most famous jazz musicians: Chick Corea, Brandford Marasalis, Mike Stern or Joe Zawinul. Or that Esperanza Spalding was the first jazz musician to win the Grammy Award as the Best New Artist (2011). None of this had value in Guanabacoa, the connection between people and the music flowed spontaneously and without hierarchies.
International Jazz Day 2017 reaches its climax on Sunday in Havana with a concert at the Havana Grand Theater, to be streamed live at: http://jazzday.com, and including Spalding, Bona, Chucho Valdes, Herbie Hancock and many other top artists.
Click on the thumbnails below to view all the photos in this gallery. On your PC or laptop, you can use the directional arrows on the keyboard to move within the gallery. On cell phones use the keys on the screen.