Evangelicals in Cuba – God as Witness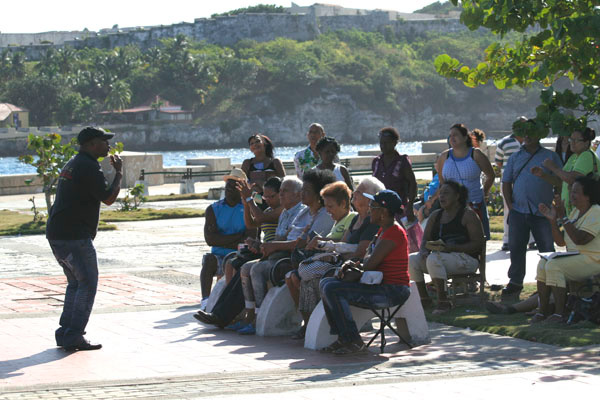 Photo Feature by Elio Delgado Valdes
HAVANA TIMES — At the entrance to the Havana Bay tunnel on Thursday and Sunday evenings a large gathering of people of all ages takes place with a specific objective: the word of God.
They don't have a church to meet at, but that does not stop the pastor and his disciples from doing their job. Among their objectives is to guide young people who have dropped out of school, people who are or have been prisoners and their families, and others who at some time in life have been hooked on drugs and/or alcohol.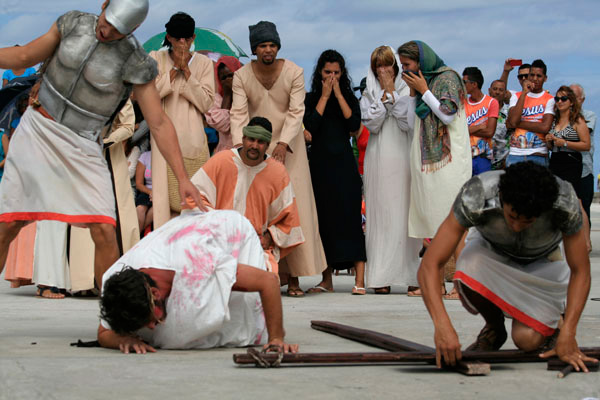 Abel Hernández Pérez, an Ordained Minister of Victory Outreach International is an enthusiastic and charismatic person who transmits his great faith. During the recent Easter week his congregation put on well some organized activities.
They staged passages of the Bible, including a very beautiful and well accomplished Via Crucis. The amateur actors were disciples of the congregation. With much love and good organization they did an admirable job with their theater piece.
Here are some pictures of what I saw on Easter Sunday, April 20.

Click on the thumbnails below to view all the photos in this gallery. On your PC or laptop, you can use the directional arrows on the keyboard to move within the gallery. On cell phones use the keys on the screen.