Fires in Cuba: Accidental or Deliberate?
By Luis Rondon Paz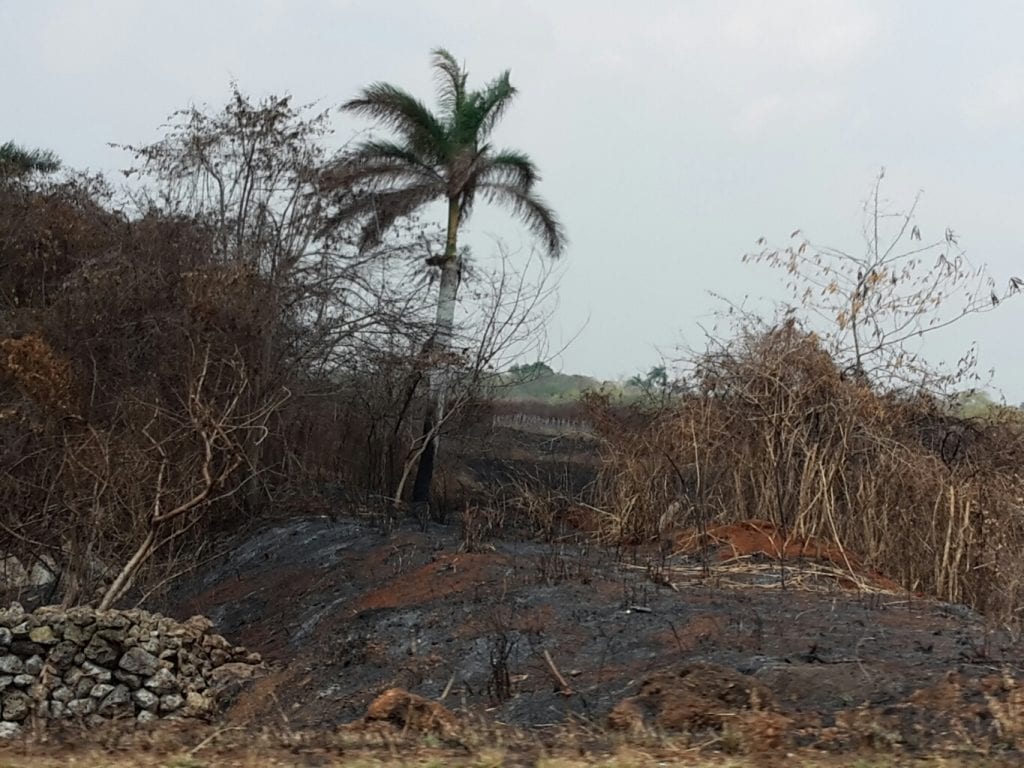 HAVANA TIMES — Cuban TV has been warning the general population about the crisis the country is suffering with drought over the last few months. As it doesn't rain very much, it's only logical that food production and livestock are affected and forests become more vulnerable to experience fires. Although personally-speaking, it seems to me like humans are responsible for a part of these fires, and not only Nature. I am pretty certain of this based on what I have witnessed with my own two eyes.
It just so happens that a few days ago, I was hired by two foreigners as a guide for a trip in these areas: Havana, Matanzas, Cienfuegos, Trinidad and Santa Clara. While traveling through the last three cities, I became very worried when I saw so many fires along the route and in surrounding areas, because as far I as know, the forests in these geographical areas have been declared protected forest areas because of their rich natural beauty and biodiversity.
"They do that to stop fires from spreading," Mark said, one of the tourists who was traveling with me. I replied that it wasn't possible that so many fires had been started to prevent others. Plus, I believe it's a seriously irresponsible attitude to have because of the negative consequences burning fields and trees has on the environment, especially in Cuba, which is an island which suffers the impact of global warming, the result of environmental pollution, more and more each year.
Throughout our trip, the subject of fires kept coming up, as there were so many, to the point that both the driver and the two visitors began to ask the questions I had asked myself in the first four hours of the trip. Mark asked me if there were measures in place in Cuba to prevent fires, to which I replied I believed there were, and that there are also brigades responsible for preventing forest fires from spreading along with some farmers who live in the mountains who have also been trained for such events.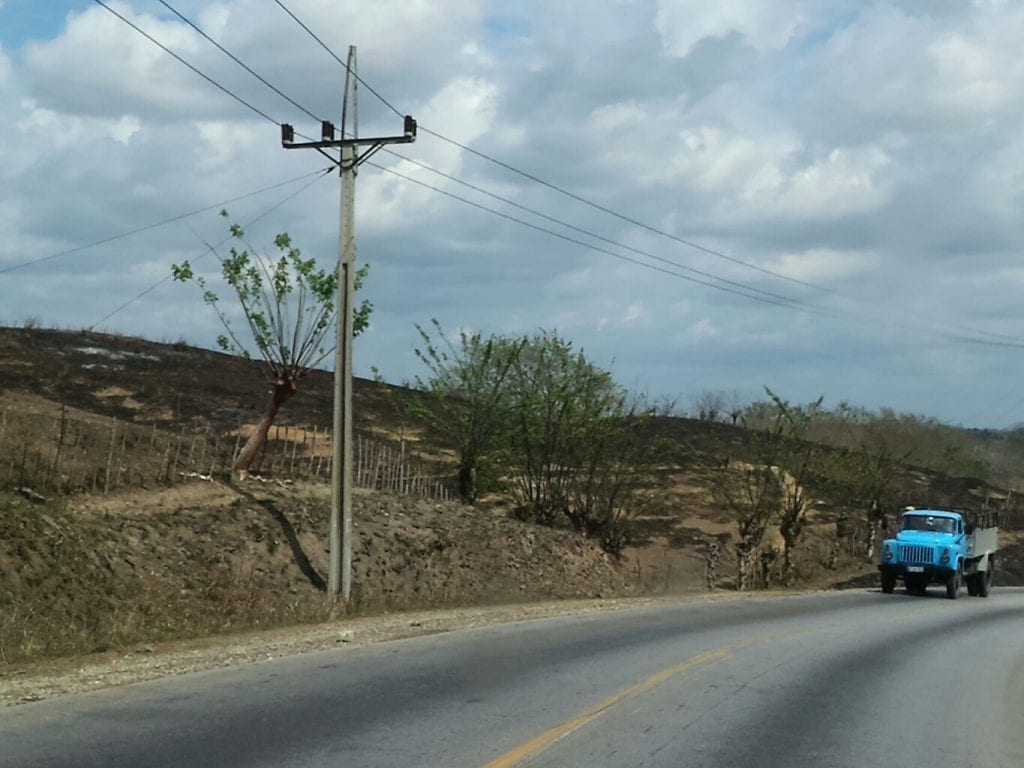 Although, if I have to tell you the truth, after what I saw on that trip, I doubt whether these in fact exist. When I showed the photos I took to some friends, they started joking and saying: "Somebody is doing that to get charcoal and then export it; you know Cuba has a contract to export charcoal…" "I hope not," I answered. That would be the worst, and I believe that out of professional ethics, on this occasion I will be given the benefit of the doubt.
Nevertheless, I'll share the photos with HT readers, which are a testimony of the fires which took place and continue to take place in the surrounding areas of the road that takes you to Cienfuegos, Trinidad and Santa Clara. Created by Nature, human beings, by accident or on purpose?
Click on the thumbnails below to view all the photos in this gallery. On your PC or laptop, you can use the directional arrows on the keyboard to move within the gallery. On cell phones use the keys on the screen.