First Time with Monkeys Up Close
Photo Feature by Caridad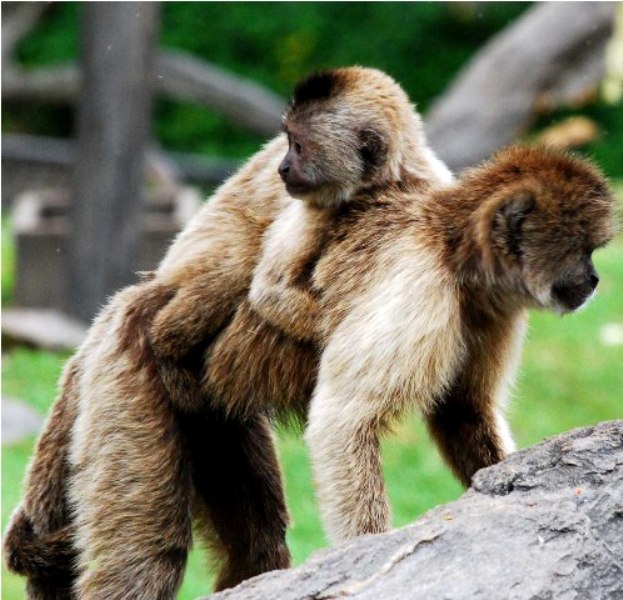 HAVANA TIMES, Nov. 27 — The only occasions when I've been able to look at monkeys right up close were with iron bars in between me and them.  I was supposedly on the "free" side while they looked at me with sad or aggressive faces.
These were in environments that were too oppressive, where they would mix the fruits that made up their food with whatever substance the public throws at them —along with the usual excrement— at the public.  That was at the zoo in Havana.
Maybe that was why I started to detest zoos.
I found out that the monkeys (cappuccinos) at the Caracas zoo live in complete freedom.  And though I don't like zoos, I think that before leaving here I'll go visit them.
Nevertheless, the city's "Parque del Este" (East Park) is not a zoo, but I had a better experience there with these primates that make us think so much of ourselves.  Although they are contained behind a small moat, the cappuccinos in that park are unfamiliar with bars, and therefore they move with a grace.
This makes people who stop to observe them forget the world beyond the park.  It makes each person feel, in the most hidden part of their unconsciousness, a desire for they themself to be one of those friendly primates that attempts to live free of any concern for the past or the future.
They make people want to enjoy life as it is, without asking themselves so many questions, although the monkey's gestures and expressions sometimes seem to show a lot of curiosity.
At least that's what happened to me.

Click on the tumbnails below to view all the photos in this gallery