Guantanamo's Stone Zoo: A One-of-a-Kind Experience
Photo feature by Lorenzo Crespo Silveira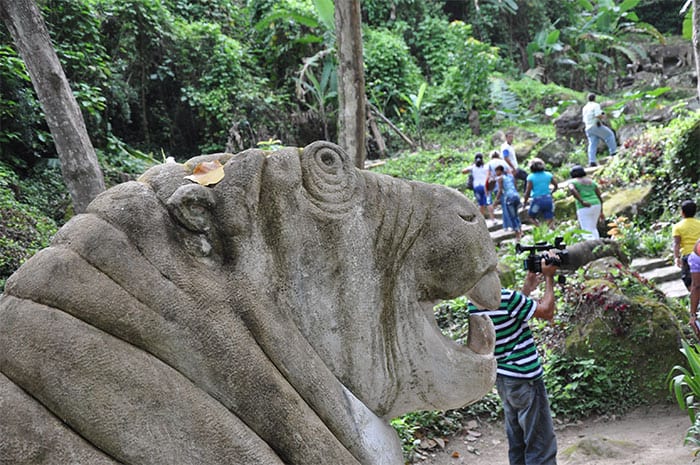 HAVANA TIMES — For those yet unfamiliar with it, the Stone Zoo is located in the mountainous municipality of Manuel Tames, in the province of Guantanamo, 24 kilometers north-east of Guantanamo City. It covers an extension of two caballerias, the equivalent of 1 kilometer.
Built by farmer and self-taught sculptor Angel Iñigo Blanco (1935-2014), the majestic site treasures over 400 pieces of rock chiseled into the shape of animals, scattered across the mountainous land. There, the stones are intentionally incorporated into the varied vegetation.
The view of the Guantanamo Valley afforded by the site is breathtaking, tempered by agreeable breezes and enlivened by a countryside-like restaurant where patrons can enjoy typical local dishes.
The Lion and the Elephant, giant snakes, the well-known ape next to which everyone gets their photo taken and a range of other wild animals were the first pieces to be installed, and can be seen while exploring the natural environment, climbing up and down the hill.
The Stone Zoo, declared part of the nation's cultural heritage, today in the hands of and awaiting new pieces from Angel Iñigo Perez (Jr.), the continuator of his father's work, remains open to Cubans and tourists, inviting the visitors to walk among well-crafted figures that attest to the artistic talent of the Iñigo family.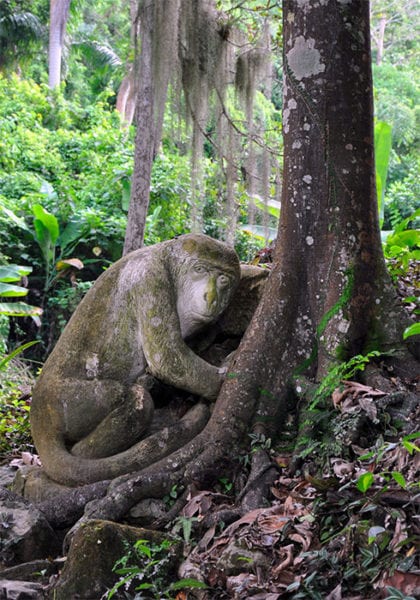 Click on the thumbnails below to view all the photos in this gallery. On your PC or laptop, you can use the directional arrows on the keyboard to move within the gallery. On cell phones use the keys on the screen.