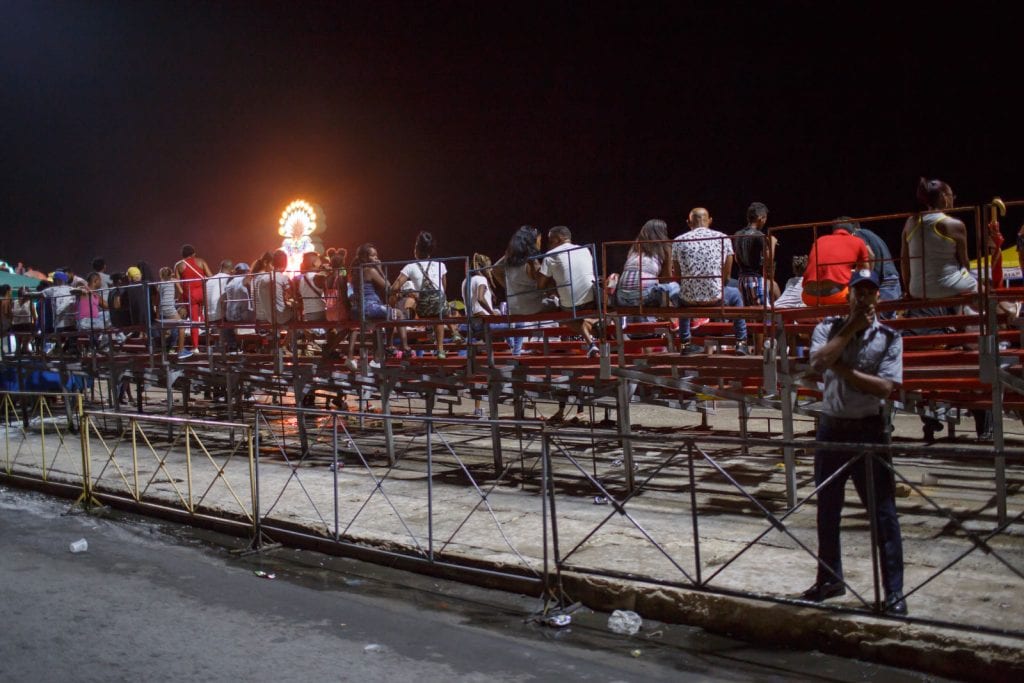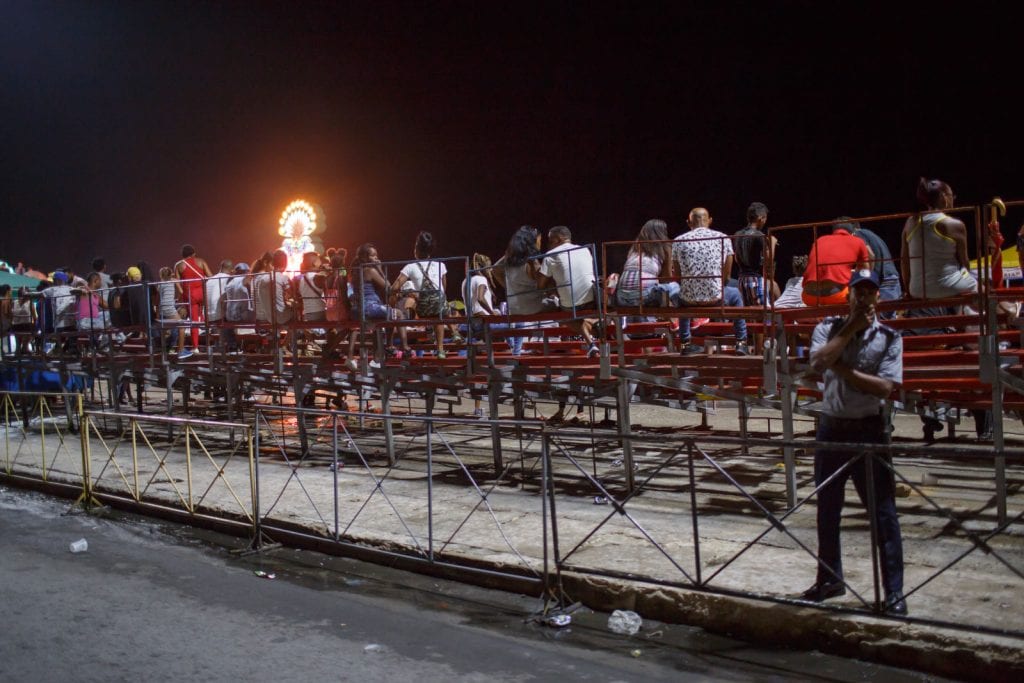 Photo Feature by Juan Suarez
HAVANA TIMES – It's nighttime at the Havana carnival. Floats and dancers stroll along the Malecon seawall. Behind the bleachers and on the sidelines, away from the show, are interesting pictures to show.
Click on the thumbnails below to view all the photos in this gallery. On your PC or laptop, you can use the directional arrows on the keyboard to move within the gallery. On cell phones use the keys on the screen.