Havana-Miramar's La Puntilla Neighborhood
Photo Feature by Irina Pino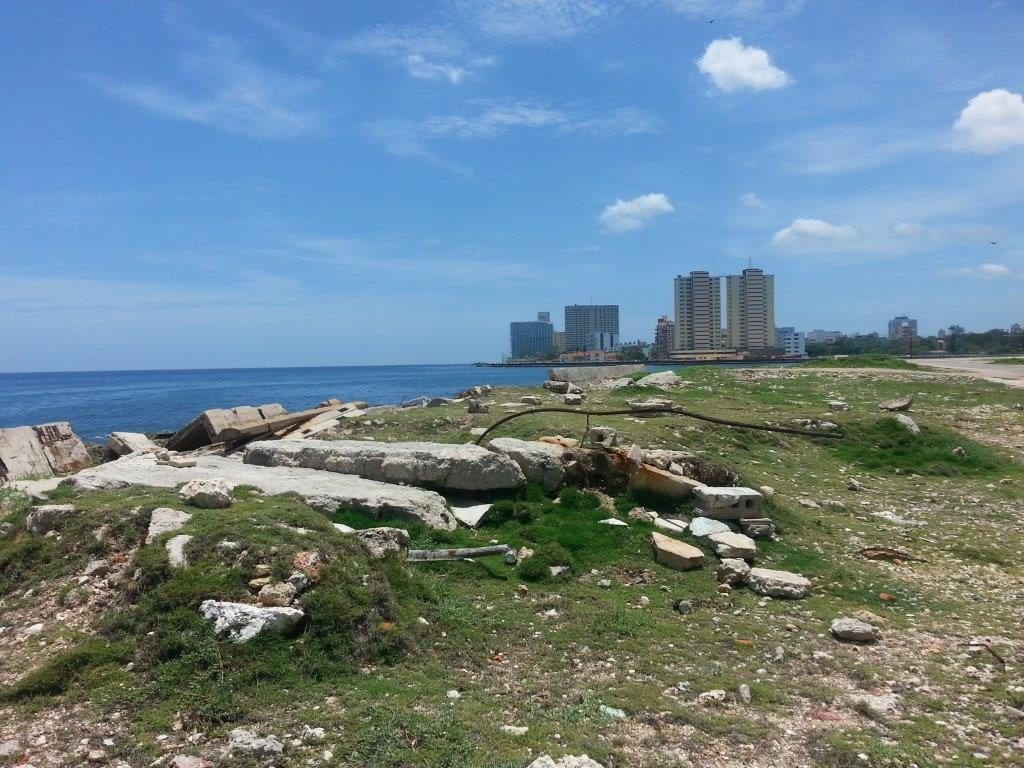 HAVANA TIMES — The coastal neighborhood of La Puntilla, located in Miramar, Playa, has buildings such as the CIMEX Corportation, the old CUBALSE, the La Puntilla shopping center and the Riomar building, this last one, in an advanced state of decay.
Its long beach doesn't have sand, just a great strip of jagged rocks, which are commonly called, "Dog teeth".  It has served as a dumping site for neighboring building developments over the years, without the least bit of respect, thereby increasing environmental pollution.
People go to swim there all year round. Recently, we have seen 15 year old girls going to take their "quinceanera" birthday shoots for their memory albums. Followers of Afro-Cuban religions carry out their rituals and leave their offerings in the sea and on the rocks, making the surroundings dirty.
In the sea, near the river, we can see fishermen in small boats or sitting on the rocks, who make a living by selling their catch to local neighbors.
Couples park their cars at certain times of the day. Some who come to win each other over or have sex, especially in the late afternoon or when night falls.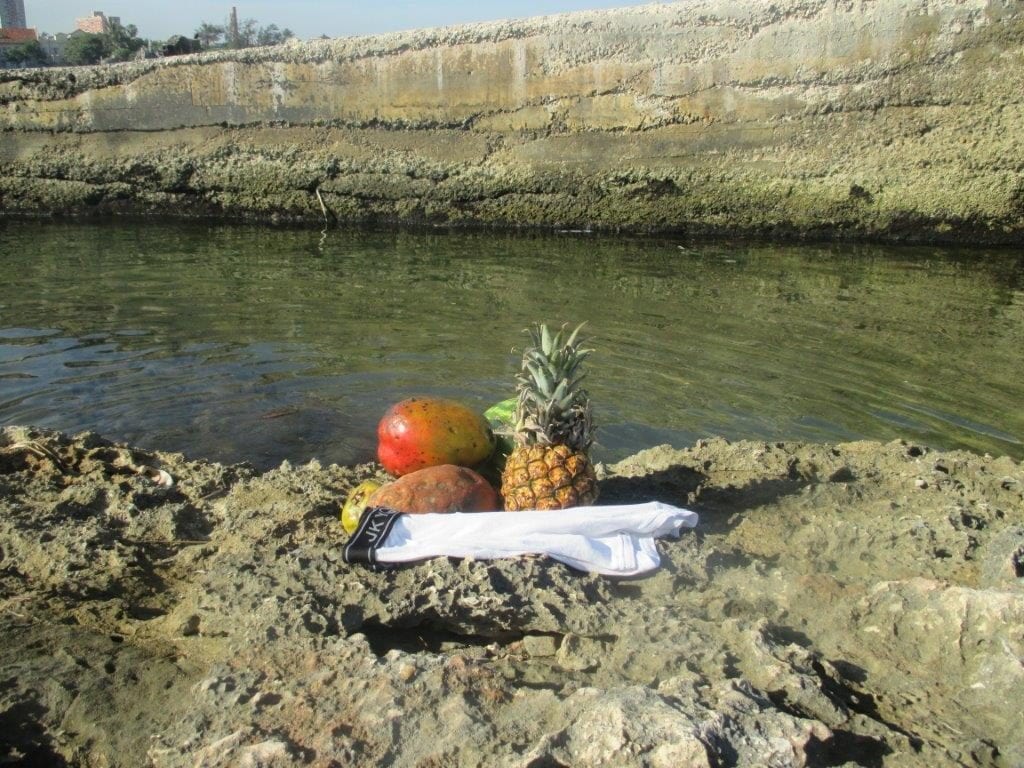 Click on the thumbnails below to view all the photos in this gallery. On your PC or laptop, you can use the directional arrows on the keyboard to move within the gallery. On cell phones use the keys on the screen.