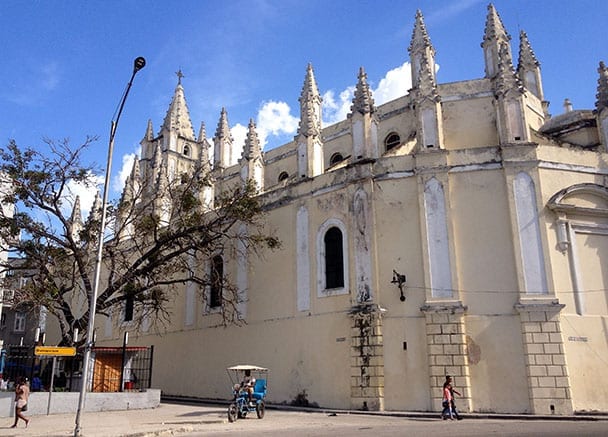 Photo feature by Miguel Sanchez
HAVANA TIMES — Religion has deep roots in Cuba and there being a church in every small town throughout the country (no matter how remote it is), is proof of this. Likewise, you can walk through Havana by following its church trail: Guanabacoa, Central Havana, Bahia, Regla, Old Havana… These are some of the municipalities which have a church; some are more regal while others are more modest, but they are all loved and visited by many.
In the municipality where I was born, Regla, you can find the Virgen de Regla Sanctuary which was built in 1811 and dedicated to the Goddess of the seas: Yemayá. Thousands of Cubans and foreigners visit it, taking their offerings and prayers.
In Old Havana, the Russian Orthodox Church is one of the most attractive, with its golden domes which seem to transport us to the heavens.
However, the Reina Church's gothic style makes it one of Havana's residents' favorites, there's no doubt about it. Founded in 1923, after 9 years of building works, it's one of the city's symbols.
Here are some photos I took on one of my wanderings.
Click on the thumbnails below to view all the photos in this gallery. On your PC or laptop, you can use the directional arrows on the keyboard to move within the gallery. On cell phones use the keys on the screen.