Havana's Mantilla Neighborhood in Pictures
Photo feature by Ernesto Gonzalez Diaz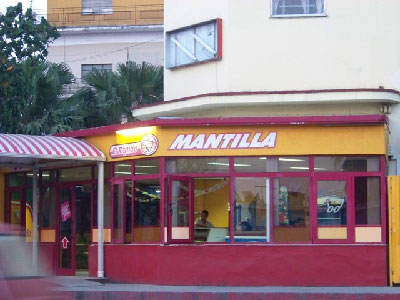 HAVANA TIMES — The neighborhood of Mantilla is located in the municipality of Arroyo Naranjo, to the south of Havana's downtown area. It is bounded by Párraga, Calvario and La Lira, other well-known localities in the area.
Traversed by Managua avenue, Mantilla evinces the stark contrasts that characterize contemporary Cuba: there, one finds recently-constructed residences or tastefully refurbished homes, next to dilapidated, unfinished or, in some cases, ramshackle wooden houses. Many of its streets are also in a deplorable state, and some are not even asphalted.
At a considerable distance from the city-center, Mantilla is a densely populated semi-rural locality whose streets become the stage of frequent afternoon soccer matches between the young. The neighborhood youth also play baseball and are fond of conversing at street corners throughout the day.
The neighborhood has a growing number of active private businesses. The monument to Cuba's independence hero Jose Marti, standing next to a building on one of the locality's highest points (known as "the lookout  point"), is one of its highlights.

Click on the thumbnails below to view all the photos in this gallery. On your PC or laptop, you can use the directional arrows on the keyboard to move within the gallery. On cell phones use the keys on the screen.