Life in Havana without Water at Home
Photo Feature by Juan Suarez
HAVANA TIMES — Due to a rupture in the Havana aqueduct for two days at the beginning of this weekend some of the city's main municipalities were without home water service.
Many of us recalled the 1990s when carrying buckets of water was common, as was doing mathematical calculations to save every drop.
We immediately feared that this situation would extend because we heard some comments that possibly this problem would last three or four days, but no, already by this Saturday afternoon the water returned to our homes, a big relief to our souls.
Fortunately everything was resolved because it could have been worse with this heat.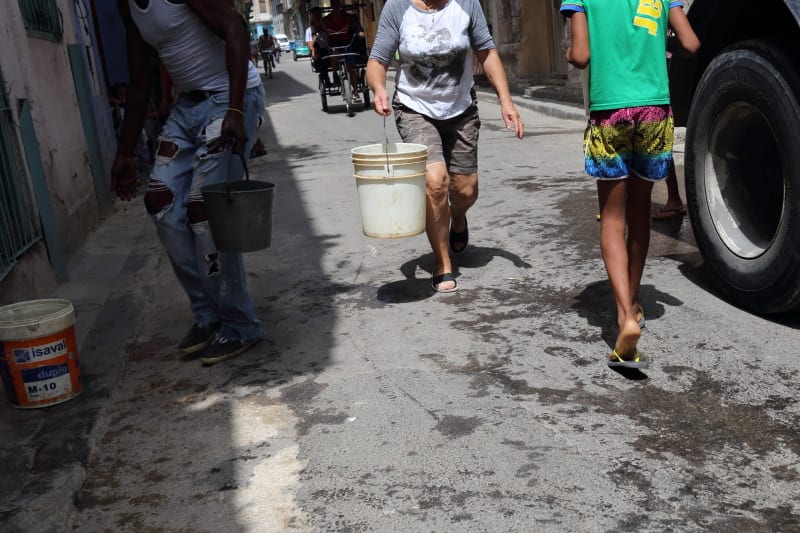 Click on the thumbnails below to view all the photos in this gallery. On your PC or laptop, you can use the directional arrows on the keyboard to move within the gallery. On cell phones use the keys on the screen.