Photo Feature by Elio Delgado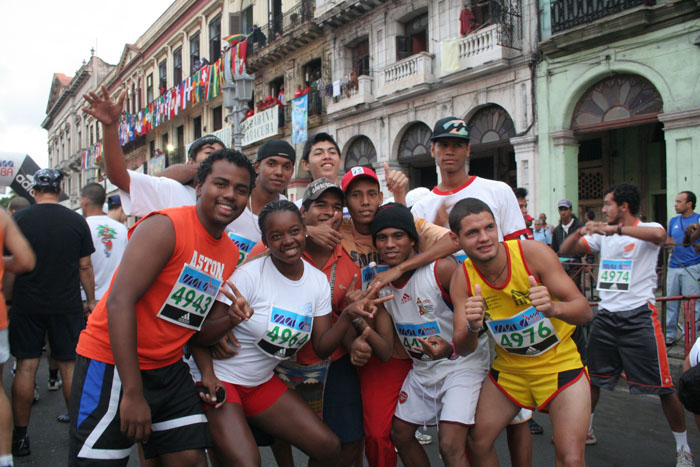 HAVANA TIMES, Nov. 23 — The 24th edition of the international marathon Marabana 2010 took place this past Sunday in Havana with the participation of 2,500 runners from 74 countries.
The start was signaled by Radio Reloj at 7:00 in the morning on the Prado Blvd. in front of the Capitolio building.
The competition consisted of the full marathon (42 kilometers and 195 meters), the half marathon (21 kilometers and 97.50 meters), in addition to shorter courses of 15 and 10 kilometers.
Among the women, the full marathon winner was Yailen Garcia, who came in with a time of 2.45.12 hours, which allowed her to be selected to represent Cuba in the Popular Marathon in Madrid next year.
Among the men, the winner was Livan Luque, with 2.28.12 hours.
In the half marathon Dailin Belmonte won among the women with a time of 1.18.54 hours; while among the men, Norberto Gonzalez crossed the finish line after 1.07.33 hours.
Click on the tumbnails below to view all the photos in this gallery