Old Havana Gets a Make-over at 498 Years Old
Photo Feature by Elio Delgado Valdés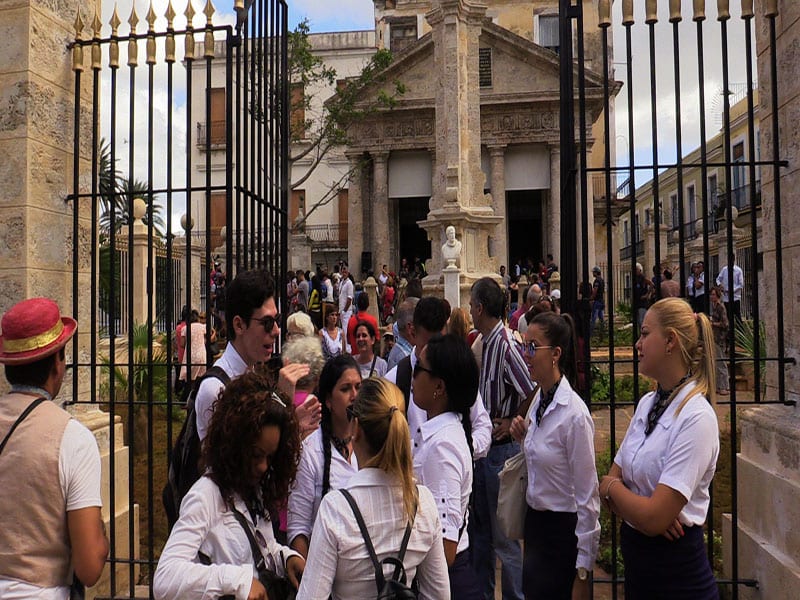 Text by Elio Delgado Legon
HAVANA TIMES – Old Havana, the oldest municipality in the Cuban capital, declared a UNESCO World Heritage Site in 1982, has been undergoing a rescue and conservation operation over the past 30 years which is admired by every foreign traveler who comes here, to such an extent that Havana was declared a Wonder City last year when it received thousands of votes from people in the third annual campaign that the Swiss foundation New7Wonders held, for its "mythical appeal, the warm and welcoming of its environment, and the charisma and joviality of its inhabitants."
Over the past few years, some of Havana's most emblematic buildings have been done up like new such as the Alicia Alonso Grand Theater, the Marti theater which was completely renovated, Havana's Capitolio, the Museum of Fine Arts and many other buildings, including multi-family apartment blocks, restaurants, hotels, libraries, workshops, schools… In short, everything that makes Old Havana a buzzing city and not just a display case which tourists can look at.
More recently, works have been stepped up in the run up to the city's 498th anniversary and they will continue to increase until the 500th anniversary, which will be celebrated on November 16, 2019.
Eusebio Leal Spengler, the city's historian, said that Havana reaches its 498th anniversary more beautiful than ever, as it is being renovated as part of an intense cultural program and the constant movement of projects and works, which the City Historian's Office develops, in an effort to rescue Havana's archaeological history and to return its historic importance and connotations.
To celebrate this anniversary, one of the finished projects this year was the renovation of El Templete, a series of sculptures that symbolize the founding act of the city in 1519, where it's also a tradition to walk three times around the legendary ceiba tree that accompanies it and make a wish on November 16th every year.
The Historic Center's Youth Center was also inaugurated as a part of these celebrations, equipped with every kind of modern device, so that Havana's and Cuba's youth can enjoy the art of filmmaking and radio, study dance and visit its library.
The Historian's Office and its San Cristobal agency's I.T. Center will also open its doors, which will bring together Cuba's heritage cities and manage tourism that is drawn to the country's cultural heritage.
New exhibitions will be inaugurated at the Castillo de la Real Fuerza, where underwater treasures rescued over the years will be put on display, and the Palacio de los Capitanes Generales, in Plaza de Armas, will reopen its doors as most of its rooms have been completely restored.
Architect Orlando Inclan from the Historian's Office told the press that these projects aim to be a stage for what Havana used to be during the colonial era. He added that: "we want to transform this neighborhood into an important archaeological center and it is scheduled to be ready for the 500th anniversary of the city's founding.
According to Eusebio Leal, and all of the city's inhabitants, Havana has been revived and has had a make-over, looking younger today, at 498 years old.
Click on the thumbnails below to view all the photos in this gallery. On your PC or laptop, you can use the directional arrows on the keyboard to move within the gallery. On cell phones use the keys on the screen.