Osha-Ifa Rules, Santeria or Yoruba
Photo Essay by Elio Delgado
HAVANA TIMES, July 23 – Known as Yoruba, Santería or Osha-Ifá Rules, it is a religion of Africa origin.  Since the 1990's, it has acquired fresh nuances and reached a new and greater dimension.
As an "expression of desire, need and concerns of a society" (Eugenio Matibag) in a time of crisis, on the one hand, it is what provides faith, hope, and refuge when one is evading life's problems.  On the other hand, it can be a path to solving economic problems.
What this means is that it has two contradictory aspects.
The second aspect is expressed in a more concrete manner in the appearance of a group that is both within Santería and outside it; one that has transformed into commodities its religious objects (images and vessels made of plaster and clay, paintings, necklaces, bracelets, refuge, etc.) and rites (religious consultations, cleansing, moving-in ceremonies or coronations and others).
Presently commercialism reaches not only Cuba, as there has also appeared a type of tourism in search of religious elements.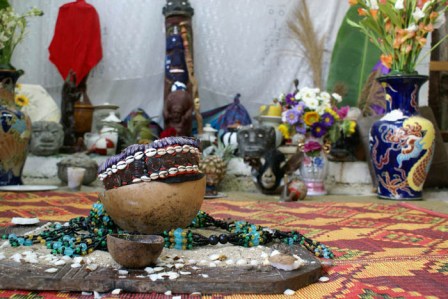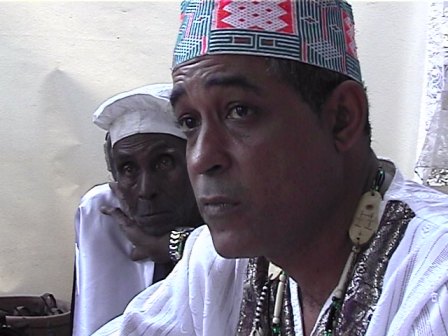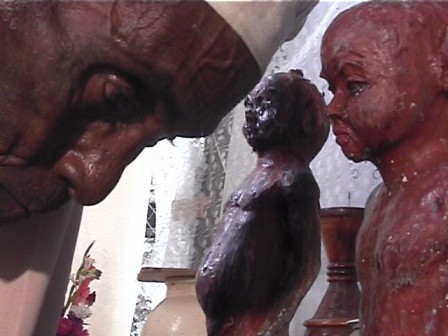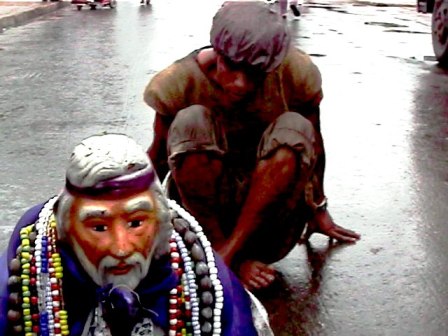 Click on the thumbnails to see all the photos in this gallery