The Pharmacies of Colonial Havana
Photo Feature by Daisy Valera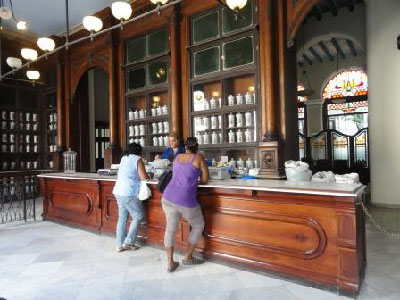 HAVANA TIMES — Cuban pharmacies (or chemist's, as they were known in colonial times) were at their most magnificent at the close of the 19th and beginning of the 20th century.
At the time, people went to these establishments not only to purchase the medicinal products prescribed by their doctors, but also to get together and converse. Residents of Havana would throng by their counters to talk about politics and everyday life.
The most important pharmacies of Havana's Old Town were the Taquechel, Johnson & Johson and La Reunion. The first two were located on Obispo Street, the latter on Teniente Rey.
Following their nationalization on October 15, 1960, these drugstores continued to offer services in the municipality. It was not until the close of the 1990s that these establishments underwent repairs and were ultimately transformed into museums.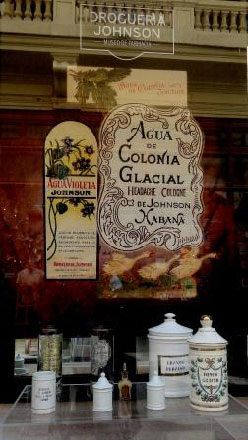 The Santo Domingo pharmacy, today known as the Taquechel (the surname of its last owner) first opened its doors to the public in 1871. Set up in the owner's residence, it was remodeled again and again until it became one of the most luxurious of the time. Today, it is home to a fascinating collection of flasks made of 19th century French porcelain.
La Reunion (or Sarra) pharmacy, the first ever to offer allopathic and homeopathic remedies, was founded in 1853 and, by the beginning of the 20th century, had become the second most important of its kind in the world.
Two products this pharmacy was known for were a magnesia-based anti-acid and a remedy prepared using cod-liver oil. Its current collection includes a sizeable number of medicinal recipes and prescription pads.
In 1914, at the intersection of Obispo and Aguiar Streets, Havana, the world-renown firm Purdy & Henderson constructed the imposing steel and concrete building occupied by the illustrious Johnson & Johnson pharmacy to this day.
Johnson & Johnson specialized in the preparation of medicinal oils and B-complex elixirs. It also produced non-medicinal products, such as perfumes and insecticides.
A tour of these pharmacy-museums, which afford us a glimpse at the pharmaceutical practices of yesterday's Cuba, is one of the activities of Senior Citizen Week, taking place through October 1st on the island.

Click on the thumbnails below to view all the photos in this gallery. On your PC or laptop, you can use the directional arrows on the keyboard to move within the gallery. On cell phones use the keys on the screen.