Photo/Painting Expo of Fidel Castro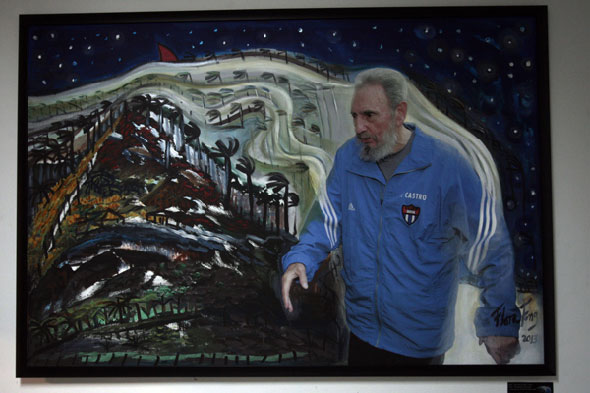 HT Photo Feature

HAVANA TIMES – Artists of different trends in the visual arts and different generations engaged in a project of artistic creation which integrates various techniques of painting with snapshots from different photographers who accompanied Fidel Castro at different historical moments.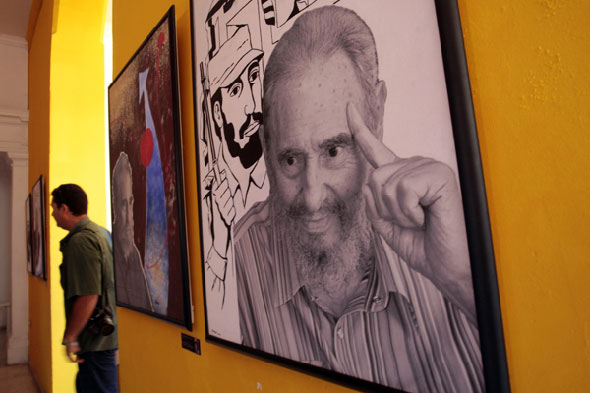 The photographers include: Osvaldo Salas, Liborio Noval, Paul Knight and Alex Castro alongside a large number of artists, Flora Fong, Zaida del Rio, Jose Fuster, Roberto Diago, Fabelo Ronerto.
The exhibition was inaugurated in the halls of the ALBA Cultural Center in Havana as a tribute to Cuban leader Fidel Castro on his 87th birthday on August 13, 2013.

Click on the thumbnails below to view all the photos in this gallery. On your PC or laptop, you can use the directional arrows on the keyboard to move within the gallery. On cell phones use the keys on the screen.