Photo Feature: Elio Delgado Valdes
HAVANA TIMES – It was early morning as runners gathered in the vicinity of the Kid Chocolate Gym across from the Capitolio building, the starting point and finish line of the race called for this Saturday, July 15.
The event was organized by the National Institute of Sports Physical Education and Recreation (INDER) and the South African Embassy in Cuba, in honor of the figure of Nelson Mandela.
In its fourth edition, the Race for Mandela, participants were marathoners of different categories, including 17-year-olds in the free category, joined by South African students studying Medicine and Mechanical Engineering in Cuban Universities in Havana and Santiago de Cuba. The marathon runners traveled a distance of 10 km, being this a qualifying race for the runners interested in participating in Marabana 2017 this coming November.
At 8:00 a.m., the start was given, this time with prizes for the first three finishers of both sexes in each of the eight categories.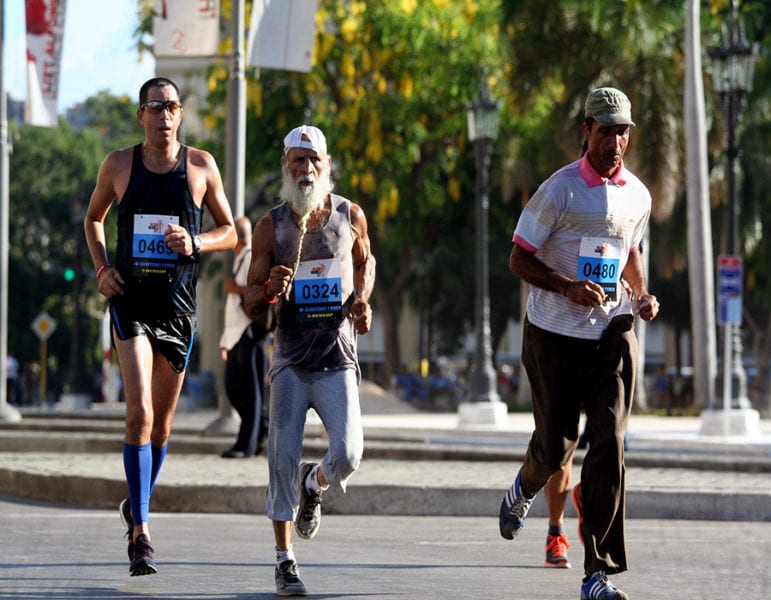 Click on the thumbnails below to view all the photos in this gallery. On your PC or laptop, you can use the directional arrows on the keyboard to move within the gallery. On cell phones use the keys on the screen.