Rock 'n' Roll and Change Come to Cuba
"We know that years ago it was difficult to hear our music, but here we are playing. I think that finally the times are changing. That's true isn't it?" – Mick Jagger, in Spanish, to the crowd at Ciudad Deportiva.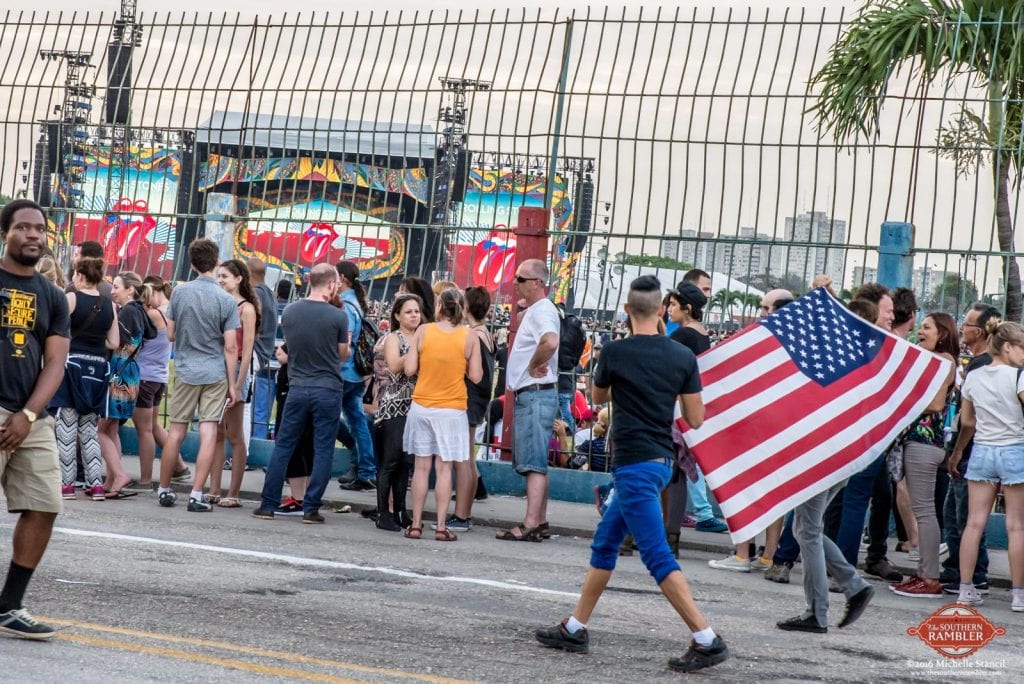 By Lynn Oldshue*

HAVANA TIMES — The Rolling Stones' March 25 concert was more than just historic. The British band was the music of cultural and political protest during the 1960s, while Fidel Castro was eliminating capitalism on the island, seizing private property, ending personal freedom and banning rock 'n roll. Fifty years later, on that warm night at the Ciudad Deportiva complex, a crowd of over 500,000 cheered as the still-fierce and timeless rockers used their music once again to speak out about change.
And change is coming to Cuba, albeit slowly. But the third week in March provided quite a spark as the leader of the free world and one of the world's greatest rock bands descended on Havana and brought an international spotlight to Communist island. Cubans have survived over a half-century of socialism, embargos and isolation in a country mostly forgotten since cars came with steel fins and men wore linen suits, but eleven million people who barely have what they need still find ways to get by and help each other. This time, transformation is coming from the hands of the people, not revolutionaries.
"This concert is something new in our lives. I listened to The Rolling Stones, Creedence Clearwater Revival, The Doors, Led Zeppelin, Blue Oyster Cult, Atlanta Rhythm Section and Molly Hatchet and began to learn English when I was seven," says Luis Daniel, an English teacher in Cuba whose family found ways to listen to the music, despite the ban. "I learned English so I could understand the lyrics. I love the American and British culture because of the music."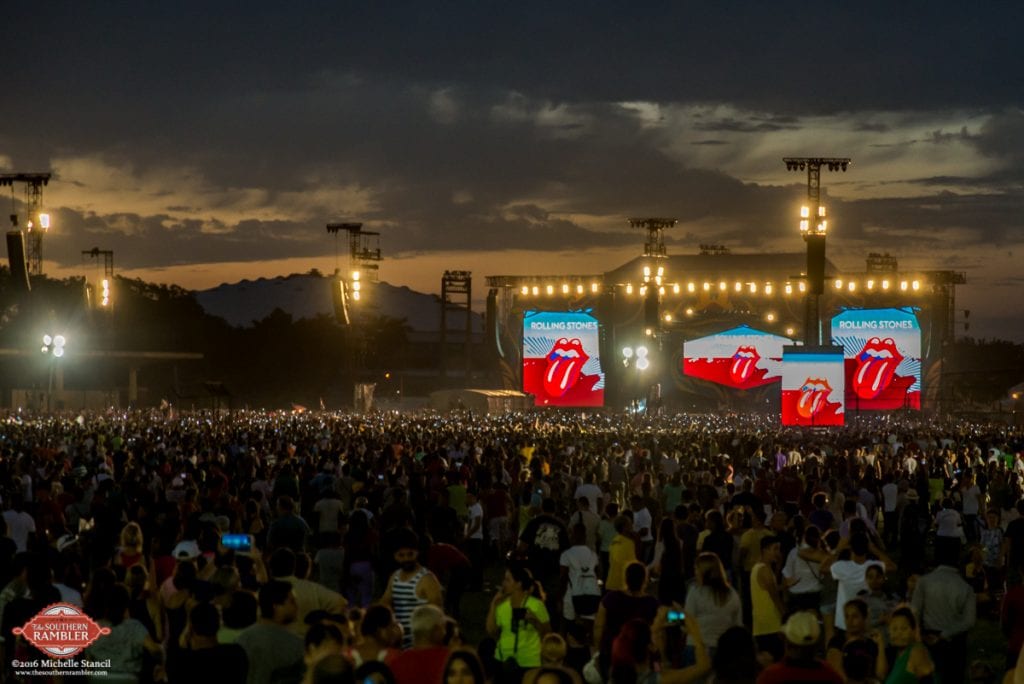 The concert was big, but President Obama's visit with his family days before was bigger. Obama was the first American president to visit Cuba in 88 years. He spoke of human rights, a new relationship with the Cuban people, and ending the isolation of the Cold War. His visit was more than speeches and photo ops. He is making it easier for US citizens to travel to Cuba.
Wealthy Americans, movie stars and the Mafia built Havana in the early 1900s before Castro's revolution, and the Cuban people's connection to the United States is still strong. There are US flags on bathing suits, tank tops, T-shirts and cell phones. Stars and Stripes air fresheners hang from the rearview mirrors of convertibles cruising the Malecón seawall drive, and flea market vendors sell posters of Obama that read, "Yes We Came."
After the big week

Obama and the Stones came, and went, but the Cubans are still living with crumbling buildings and antiquated infrastructure, low wages, water shortages, food rations and government restrictions. Thick logs stick out of potholes on collapsing streets and antiquated transformers and power equipment can't keep up with growing demand for electricity.
"I hope changes are coming. Families need a new beginning and a new government. We don't want to live like this. Socialism and communism are shit. I don't want a big house or a big car. I just want a little more life and better food for my son. I don't have a PC, a car or air conditioning. I still live with fans. I work eight or nine hours a day and don't see the money. I have to pay for food and to help my mother and sister. Life is difficult for Cubans." – Raul, a street vendor.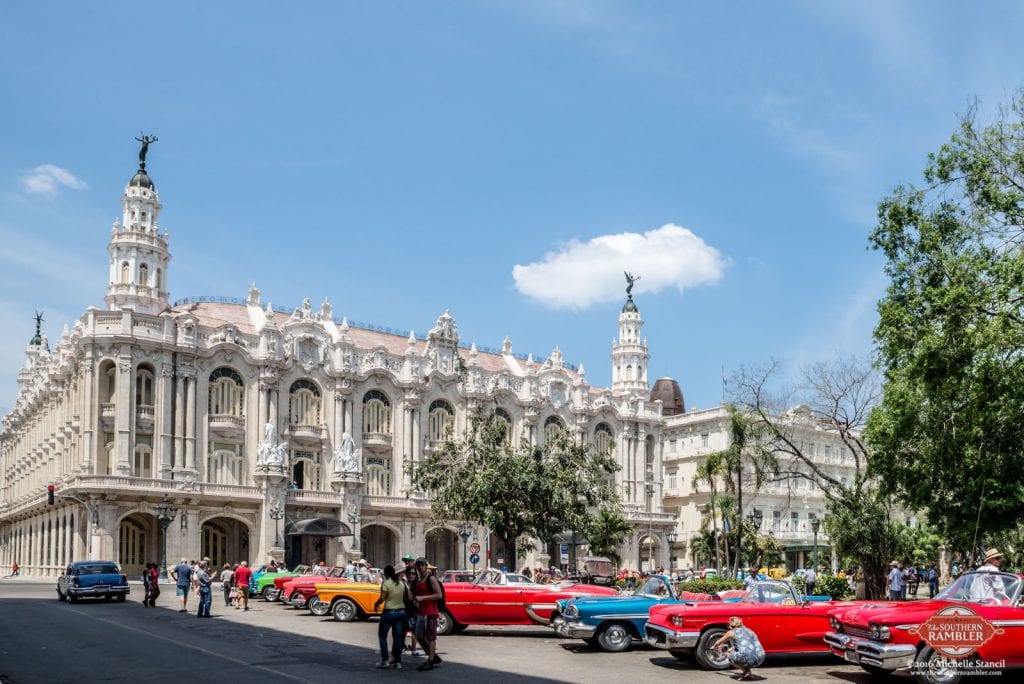 Traveling to Cuba is a step back in time to the 1950s and Chevrolets and Impalas with stick shifts, hood ornaments and manual windows. On the street, horses pull carts and people ride single bicycles in pairs. Roofs are filled with television antennas, pigeon coops and water tanks. Billboards read "Revolución" and the faces of Che Guevara and Camilo Cienfuegos look down from the sides of buildings in Revolution Square.
Despite the economy, communism and Castro dictators, it is hard not to romanticize Cuba. The clock stopped on a simpler time and the people are easy to love. They are a mix of colors and cultures living in safety and racial harmony. There are no guns, little crime, and life is lived in the streets.
Houses are close together and windows and doors are always open. Clotheslines holding shirts, underwear, plastic bags and disposable diapers hang in front yards and from balconies above sidewalks. People stand on streets and steps talking from morning until night — word of mouth is the only news they trust. Lines are long and slow at markets selling subsidized potatoes, tomatoes, mangos, yuca, soda and eggs, but people patiently wait to fill their empty sacks.
Most people work in government jobs including information and computer technology, or government-owned restaurants that serve the same basic chicken, beef and rice meals. Some employees sweep leaves under the trees as new leaves fall, hand out toilet paper for tips at public restrooms, or sit in chairs and push elevator buttons.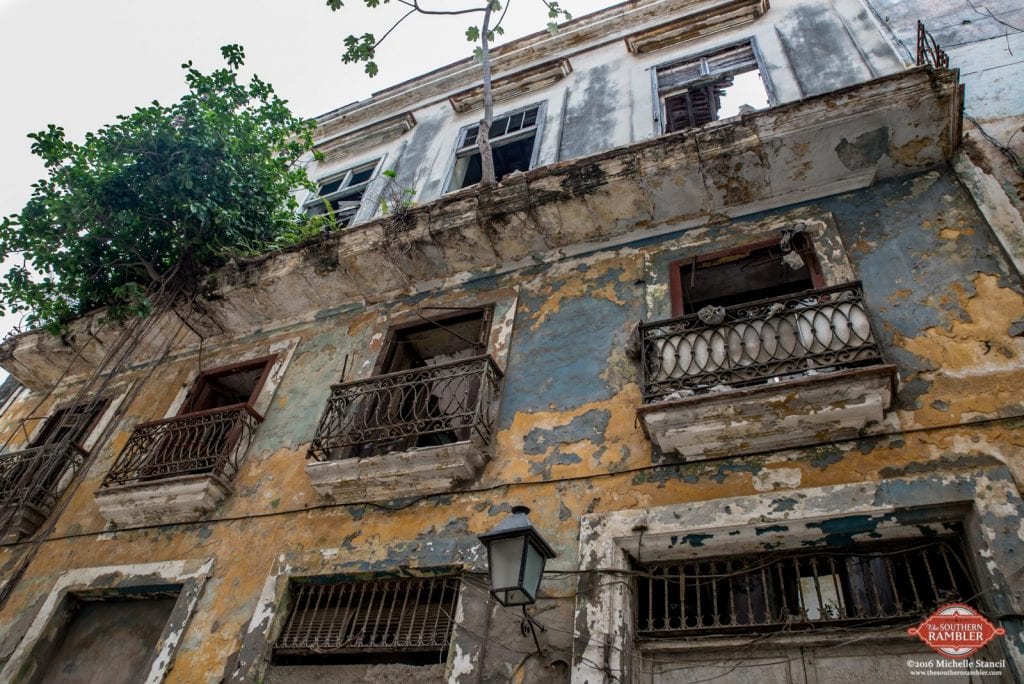 The average salary is $20 per month; doctors make $60. One man makes $10 a month putting glasses on John Lennon's statue when people stop by John Lennon park. He gives tourists pairs to wear for pictures and considers it an honor to protect the glasses because previous pairs were taken from the statue.
"The U.S. has imposed an embargo for 50 years and has tightened it several times, but the Cuban government hasn't changed. Cubans call it a blockade, not an embargo. That is not a slogan. We can't use dollars, can't sell good to the U.S., and can't get the medicines we need. Other countries are penalized for trading with us." — Fernando, Sr., whose house we stayed at.
Tired of waiting for governments to change, some Cubans are finding their own ways to get what they need. They bake pies for sale out of their kitchen, go door to door giving manicures, and provide taxi service in 1950s convertible Bel Airs passed down like heirlooms. Taxi drivers who own cars make more in one day than they could make in a month in a government job. Raul Castro's rule has eased a few restrictions and allows people to have private restaurants in their homes and rent out rooms for tourists.
That allows some people to quit their government jobs and work for themselves, as more and more do each day.
"Cubans want better salaries, more opportunities to work, and to visit other countries. Every person has a relative in the U.S. who talks about a better life and a new car. Here, neighbors take care of each other and work things out and there is not as much difference between the rich and poor. There is no chance to own a business and get rich because our government won't let us cross that line." – Fernando, Jr., artist and translator.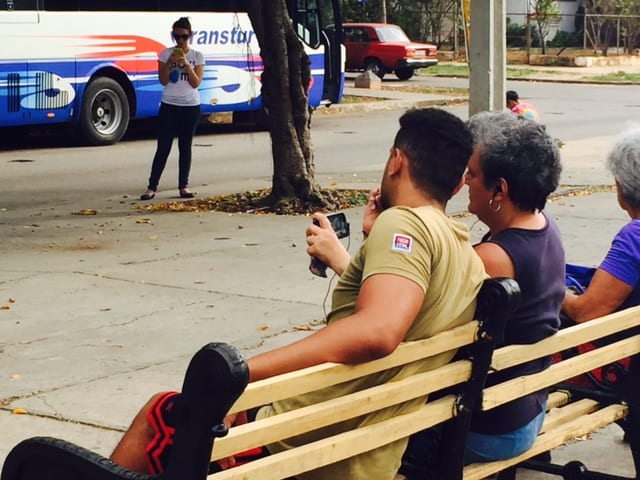 La Rampa Park gives signs of recent changes and a glimpse to the future. The shaded square in Vedado neighborhood is one of the few places in Havana with Wi-Fi available to Cubans. Homes don't have Internet and Wi-Fi zones are the first connection with the outside world. This limited access started less than a year ago and there is a hum of voices, laughter and some tears as generations gather around phones on benches for video chats with friends and family. They talk almost face to face with distant friends and family for the first time in years. After dark, phones and iPad screens give off a blue glow around the park.
The one-hour Wi-Fi access codes are available at hotels and post offices for two CUC (2.30 USD, but are also sold secretly in the zones by dealers who charge three CUC for the code cards they bought for two. Even with this new access, Wi-Fi is unaffordable for most Cubans. After all, a one-hour code is 10 percent of the average monthly salary.
Across Havana, buildings show the decades of neglect and hardship and houses look like the ghosts of a grander past before construction shut down with Castro's revolution. People can't afford the upkeep, even with several families living together in one house, and elegant Italian, French and Spanish-style villas decorated with scrolls, lintels, balconies and pillars are falling apart.
Paint peels from cracked walls stained black with mold and grime. Shutters sag, colors fade, and plaster chips away to the brick, limestone or cinder-block foundations. Cardboard covers the windows while ferns and trees grow in gutters and balconies, their roots hanging down to the sidewalk. Roman gods look down on them from dry and crumbled fountains.
There are signs of renovations, amid the sounds of distant hammers and saws, but they are few and far-between. Easter pastels adorn the fronts of some homes where sacks of concrete sit in front yards beneath pink and purple bougainvillea.
In Old Havana, some people live in buildings with no roofs, electricity or plumbing; structures that would be condemned in other countries. Across the street from the National Capitol Building (modeled after the U.S. Capitol), collapsed houses look like ruins in a war zone surrounded by elegant buildings of Baroque, Renaissance, Greek Revival, Moorish and Art Deco styles.
Livable spaces will continue to crumble and Cubans will continue to struggle against the subsistence line until foreign investment and capitalism are allowed in their country. Growth in tourism is bringing in money accessible to some, and hotel chains are ready to move in. The country only has 63,000 hotel rooms, in contrast to the 3.1 million visitors in 2015 (47,401 were US citizens), according to Cuba's Office of National Statistics. Airbnb began offering rooms to rent in Cuban homes a year ago.
Travel from the U.S. to Cuba is changing too. Charter flights recently started flying from Tampa and Miami, and a tour guide is no longer required, although visitors must still enter under one of 12 licenses. Tour guides say that re-entering the United States is easier now compared to a year ago. More and more Americans are going to Cuba to see it "before it changes," or "before capitalism ruins Cuba and turns them into us."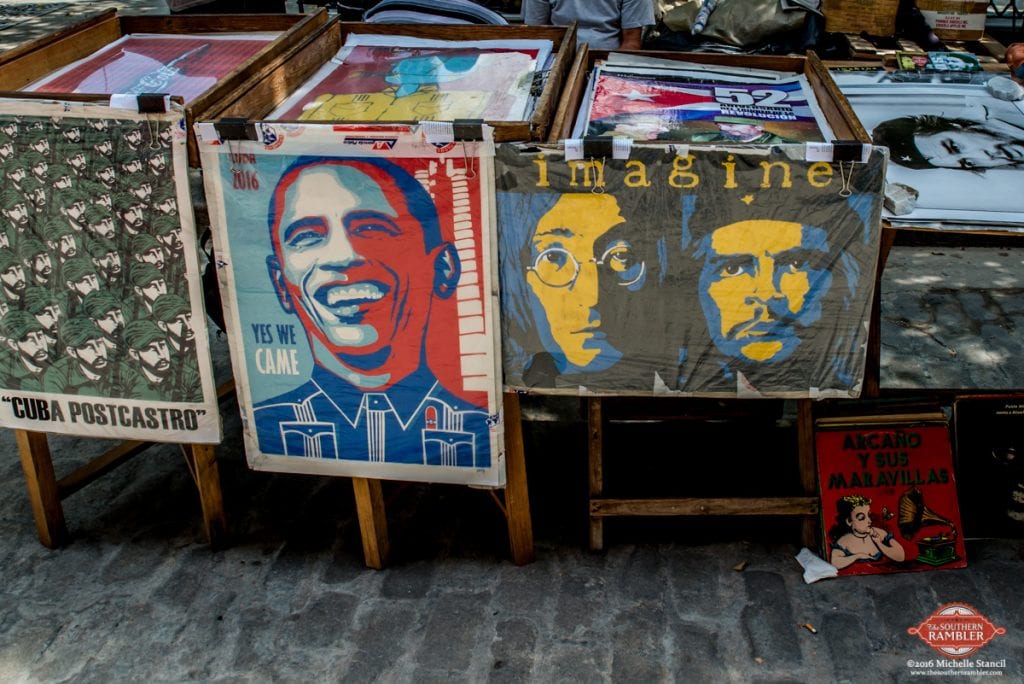 Cubans want an US lifestyle, but Cuba makes US citizens nostalgic for a simpler time before McDonald's and Starbucks.
"I am glad you are seeing Cuba as it is now because it is going to change. This country will always be beautiful, but you are seeing it the way it has been for the past 50 years. This is the time for bringing the two countries together. It should be up to the Cuban people who stayed there to decide how it changes and what they need." — Odina Hernandez. Her family moved to the US when she was a teenager, after the government took everything they owned.
Small changes began in Cuba before the visits by President Obama and the Rolling Stones caught the world's attention, and small changes will continue after the global gaze shifts away. The Cuban people have simple needs; they want a better life for their families, but need help and opportunities their government won't give them. They are speaking out and finding their voice.
In the encore at Ciudad Deportiva, it was Cuban voices in the choir Entrevoces that launched the Stones' anthem of optimism and disillusion. In black robes, the choir smiled and sang:
"You can't always get what you want
But if you try sometimes you just might find
You just might find
You get what you need."
"You Can't Always Get What You Want" — The Rolling Stones
———
(*) HT guest writer Lynn Oldshue has a blog titled The Southern Rambler.
Click on the thumbnails below to view all the photos in this gallery. On your PC or laptop, you can use the directional arrows on the keyboard to move within the gallery. On cell phones use the keys on the screen.