Santiago de Cuba Prepares for a Big Celebration
Photo Feature by Janis Hernandez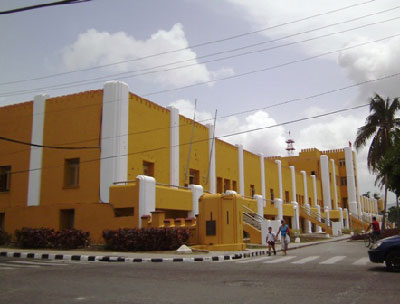 HAVANA TIMES — When you throw a party, you clean up and decorate the house to give one's guests a good impression. You generally brush up the living room and bathroom (the places the guests will use the most) and forget about the mess in one's bedrooms and kitchen…right?
Well, that is exactly the way houses in Cuba are dressed up during festivities. For over a month, the people of Santiago de Cuba have been working day and night to repair and add a touch of glitter to those places where the main ceremonies for Cuba's 26th of July festivities are to take place.
It's been 60 years since the Moncada Barracks was attacked by the 26th of July movement (which sparked the Cuban revolution) and Santiago de Cuba is this year's official, commemorative venue.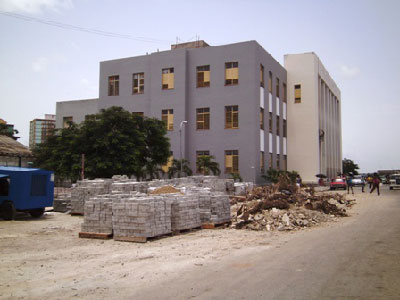 Accordingly, a considerable number of building materials are now being used to repair many places around the city, and bricklayers, welders, electricians and painters work diligently in breakneck restoration efforts, under the slogan of "In Cuba, it's always the 26th."
The Antonio Maceo Revolution Square, the Heredia Convention Center, the Sana Ifigenia Cemetary, the Abel Santamaria park, the Ministry of Justice building and the block where the officers and guards posted at the former barracks lived are all included in capital restoration plans.
Other buildings, such as hospitals (the ones closest to the venue of the festivities), some places downtown, like the Hotel Rex (which has been falling apart for years, and has the fortune of being across the street from the provincial headquarters of the Communist Party), and several, additional locales, will also be restored.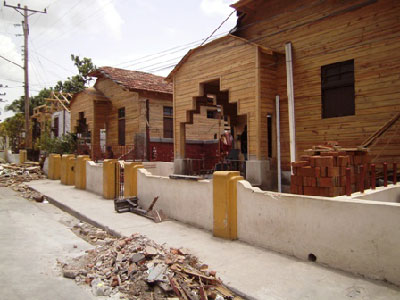 Just as when Cuba was preparing for the Pope's visit, huge restoration and embellishment efforts are currently underway to touch up those places to be visited by the President, high officials and delegations expected to attend the 26th of July festivities.
Roads have been repaired and streets and avenues asphalted and furnished with the required traffic signs. Many building facades have been painted and many edifices in areas surrounding the former barracks have been repaired and refurbished.
Like a house where a party is about to be thrown, the heroic city begins to dress up.
In the invisible part of town, the part that won't be visited by high officials or government delegations, that is, many families still do not have a roof over their heads, not since their homes were lashed by Hurricane Sandy. But, as usual, no one mentions this.
People limit themselves to making such comments under their breaths. Once again, in Cuba, it's always the 26th.

Click on the thumbnails below to view all the photos in this gallery. On your PC or laptop, you can use the directional arrows on the keyboard to move within the gallery. On cell phones use the keys on the screen.