Santiago de Cuba's Cemetery Looks Like Another Country
Photo Feature by Osmel Ramirez Alvarez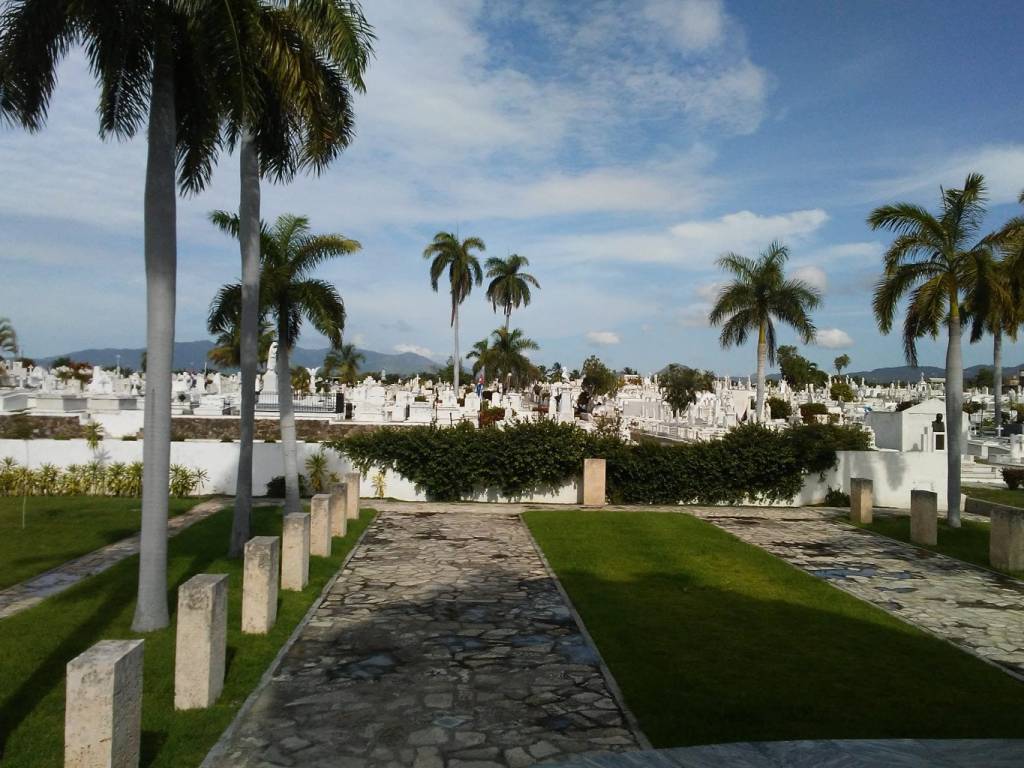 HAVANA TIMES – I had already visited Santa Ifigenia cemetery in the '90s. Its grandeur has impressed me ever since then, in spite of the neglect it suffers. Magnificent tombs of heroes and the bourgeoisie were still remarkable even though they contrasted greatly with its poor surrounding areas and humble graves nearby, the "common" graves. We buried my grandfather in one of the latter.
I first went to see Marti's grave, which is the most impressive. Nothing is taller there than his monument just like nothing is taller than his tower in the civic square rebaptized "Revolution Square".
I went back this summer. It formed part of my itinerary on a trip with my family, which was especially for the kids. Everything had changed there and for the better. I had been expecting it but I was surprised by just how much. It's a great city which seems perfect. Everything is impeccable not only at the cemetery, but in the surrounding areas too.
The poor neighborhood which surrounded it, which just had shacks made out of old wood or tin and rusty old roofs, has disappeared. Now, there are new buildings. Streets used to be full of potholes, but they aren't anymore, they are in excellent condition.
Even the people have changed. If the poor people who had poor social behavior from before didn't move, then they have undergone a striking metamorphosis. Good for them! Even a foul-smelling river nearby was covered with arched galvanized zinc tiles.
Inside the cemetery, everything is beautiful and solemn. Marble pavements and passage ways, immaculate roads, exquisite gardening. Many police agents guard the cemetery. A permanent Guard of Honor guards the heroes' enclosure, especially Fidel's grave, standing still like statues. That's why they do a tedious change of guard ceremony every 20 minutes which paralyzes and catches the attention of visitors, who come in a steady stream.
We know that all of these renovations have been because of Fidel's grave. And that unfortunately, Marti's grave never attracted so many visitors. However, this place was never promoted back in its heyday, nor was it incorporated in official protocol like it is now.
It's worth mentioning that Marti's monument wasn't overshadowed by Fidel's. The Apostle's continues to be the biggest, the most striking and where visitors spend most of their time as there is a guide who explains the history of his death and how he was transferred to his eternal resting place. The stone where the late 1959 Revolution's leader's ashes lie is discrete and a little isolated, and nobody tries to give it meaning.
Santa Ifigenia has become an important tourist attraction, both for Cubans and foreigners. It seems like another country, an oasis of excellence in the middle of Cuba's widespread ruin. Although Santiago de Cuba looks a lot better than other Cuban cities due to the compulsory renovations that take place as a result of hurricanes and it being a priority city like Havana. It's a very interesting place to visit.
Click on the thumbnails below to view all the photos in this gallery. On your PC or laptop, you can use the directional arrows on the keyboard to move within the gallery. On cell phones use the keys on the screen.