Photo Feature by Caridad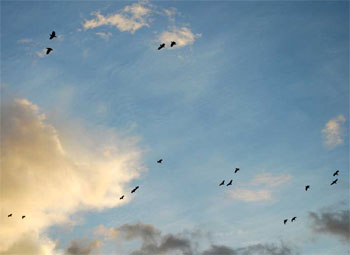 HAVANA TIMES — As we came into the town of Ciudad Bolivar at dawn, we realized that the weather would be the opposite of that of Caracas.
While waiting in a car to travel to the Indigenous University of Venezuela, at least 10 people — including adults and children — begged us for money to eat. Several of them were indigenous.
Though we were traveling to the Indigenous University (later on I'll talk about that important project there), these pictures show only the sunsets from its outskirts.
So for now, la Sabana.
The vast savanna extends for hundreds of miles. At this time of year, the dry season, not all of the grass is that pleasing color of green. That's why it was perhaps better to look towards the clouds, the sky and the sunsets – which I'm sharing with you.

Click on the thumbnails below to view all the photos in this gallery. On your PC or laptop, you can use the directional arrows on the keyboard to move within the gallery. On cell phones use the keys on the screen.