The Adventures of a Cuban Mistaken for a Tourist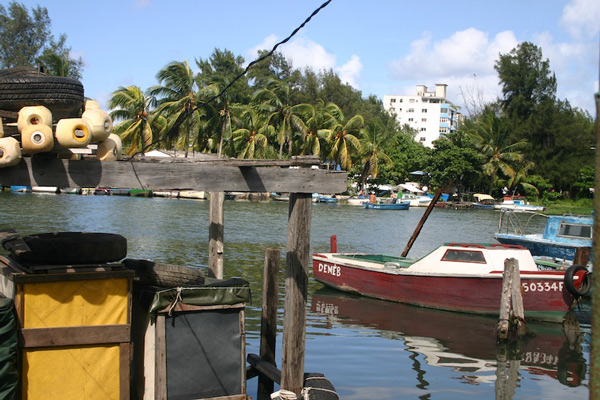 Photo Feature by Luis Rondon Paz
HAVANA TIMES — On October 10, I was at home feeling a little bored. I had finished studying early and done the house chores the day before. It was a holiday, I didn't have to go to work and I wasn't in the mood to go out.
I didn't take me long to remember that, that day, I had to go to Nuevo Vedado to pick up some medicine for my mom and sister. I said to myself that it was the perfect pretext to go out and satisfy my curiosity regarding a gigantic metallic structure I had seen a number of times from afar, out of the corner of my eye, while crossing the tunnel on Linea street.
From there the outskirts of the city, I traveled to 26th avenue and boarded a bus that would take me to the very foot of the metal bridge connecting the neighborhoods of Playa and Vedado, separated by the Almendares river.
Even though the bridge is currently blocked, I was able to admire its structure from up close on arrival. It is a kind of gigantic crane. I wanted to see more of it, so I did something adventurous. I had to find a way of taking a picture showing the entire structure, I thought as I walked down the street hugging the river.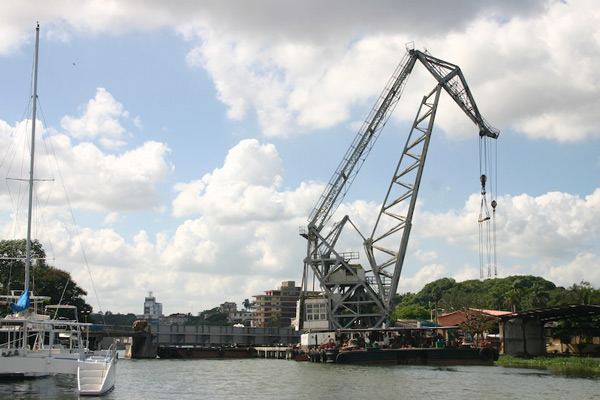 I got my chance: thanks to the way I was dressed; I was able to pretend I was a foreigner and played that card to my favor. Not only was I able to photograph the structure, which turned out to be like a gigantic vessel, I was also able to see the wharf where the barges, ships and speedboats belonging to local fishermen are docked, up close.
It was quite the adventure. The young man who kindly served as my guide in the wharf area told me that they aren't doing too well there, as they don't have the resources they need to fish properly.
Before saying goodbye, I asked him if the rumors about the abundance of walking catfish in the Almendares River were true. He smiled and said: "Here, you look in a drain pipe and see them partying inside."
I took some other pictures of the area surrounding the mouth of the Almendares river before finally going off to pick up the medicine for my relatives and heading home.
It wasn't a boring holiday after all. I was even mistaken for a foreigner and got to know a wharf in Havana up close for the first time.
Click on the thumbnails below to view all the photos in this gallery. On your PC or laptop, you can use the directional arrows on the keyboard to move within the gallery. On cell phones use the keys on the screen.