The Cathedral in Santa Clara, Cuba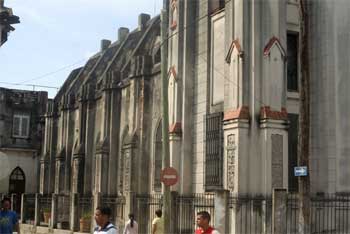 Photo Feature by Elio Delgado
HAVANA TIMES, April 7 — The Cathedral of Santa Clara, Villa Clara was built in 1923 and has a neo-Gothic style of architecture.
It is filled with beautiful stained glass windows, that give it light and color. The front has two towers, one on each side, and in the center, above the main entrance, is a statue of Jesus.
During Easter Week, both children and adult believers in the Catholic religion, carry out numerous activities in the Santa Clara Cathedral.

Click on the thumbnails below to view all the photos in this gallery. On your PC or laptop, you can use the directional arrows on the keyboard to move within the gallery. On cell phones use the keys on the screen.