The Female Deity 'Oshun' in Cuba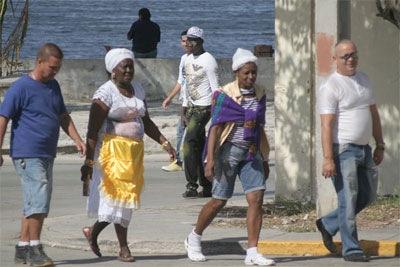 Photo Feature by Elio Delgado Valdes
HAVANA TIMES — Oshun is a female Orisha (diety) that represents the struggle of life, and is the Goddess of Love.
In Cuban Santería, Oshun is an Orisha of love, maternity and marriage, notes Wikipedia. She has been syncretized with Our Lady of Charity (La Virgen de la Caridad del Cobre), Cuba's patroness.
Oshun is associated with the color yellow, metal brass, peacock feathers, mirrors, honey and anything of beauty, her principal day of the week is Saturday and the number she is associated with is five. She is the river goddess.

Click on the thumbnails below to view all the photos in this gallery. On your PC or laptop, you can use the directional arrows on the keyboard to move within the gallery. On cell phones use the keys on the screen.