The Here and Now of Havana's 2019 Book Fair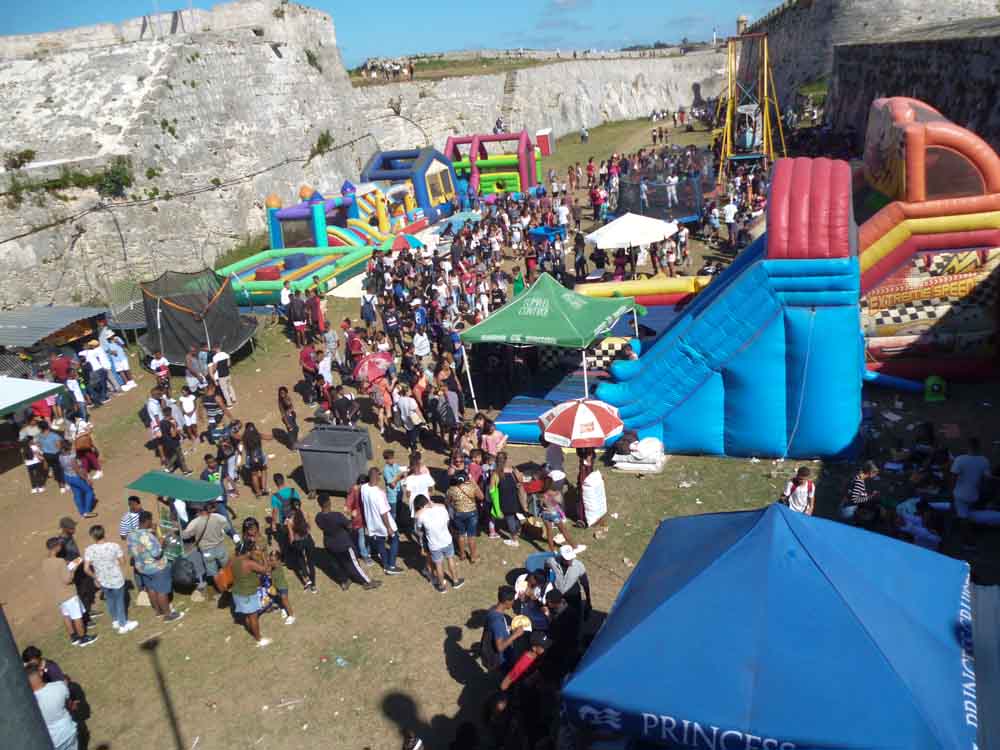 By Ivett de las Mercedes
HAVANA TIMES – Havana is celebrating the 2019 edition of its Book Fair (Feb. 7-17), opening its doors to the public at the La Cabana fortress, where young people find the perfect place to meet and have fun.
Some prefer to ride the latest rollercoaster, a huge piece of machinery made locally, which at the top has an all-seeing nazar (eye-shaped amulet thought to offer protection against the evil eye) and tongue with a knife cutting through it, an ostenstatious sign of its owner's beliefs and religion. There is also an enormous dragon that moves unexpectedly fast, from side to side. Or the rest of the mechanical and air rides.
Cubans always find a way to express their inventiveness and amusement rides are a hit with young people. They crowd around and fight for a good place in a line that grows by the minute. Some prefer to wander about or sit on the grass and talk or just laugh without any worries, while very few of them buy a book or two.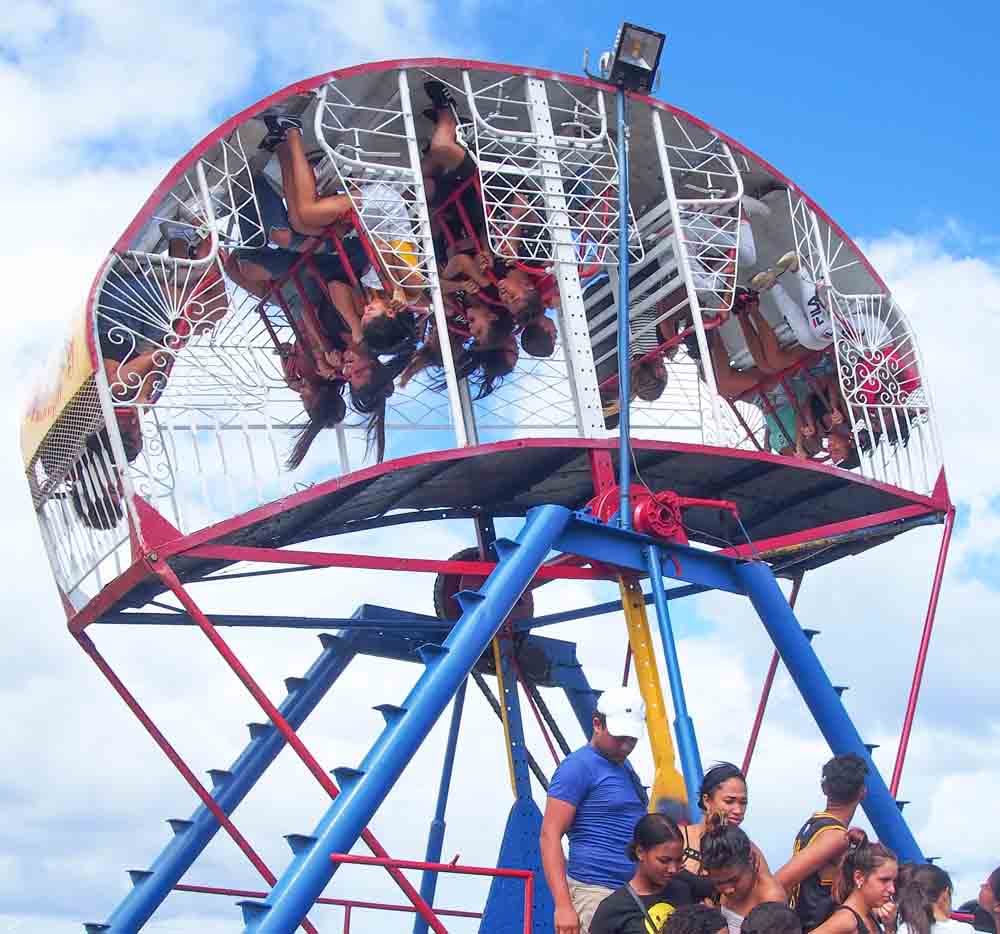 Families enjoy a lunch outdoors and many children fly their first kite. It might seem a little suffocating because there are so many visitors, but the spacious venue ensures that everyone finds a place where they can have some fun. The same thing happens at kiosks selling food, but if you are patient, the fried rice, rice and beans, chicken and pork can satisfy even the most demanding of appetites.
Families with children take the lead at foreign publishing house stands within the fair grounds, where they buy books, calendars, posters and other souvenirs at prices that are out of most people's reach.
Coming to the fair and buying books is a luxury that most Cubans can't afford. While it's true that book prices in national pesos aren't very expensive, the average salary of a Cuban who doesn't receive remittances from abroad or have a private business, isn't enough for them to pay for books + snacks + lunch + uniform + backpack + shoes + socks and cellphones so they know where their children are.
We really are living in a new era and technology is hoarding the attention of children, young people and adults, while books have become a delicacy that only the most demanding palates can enjoy. They are becoming less and less popular with today's generations who read everything online.
Leaving the fair, I sadly confirmed that hundreds and hundreds of young people were leaving the fair ground with their hands empty.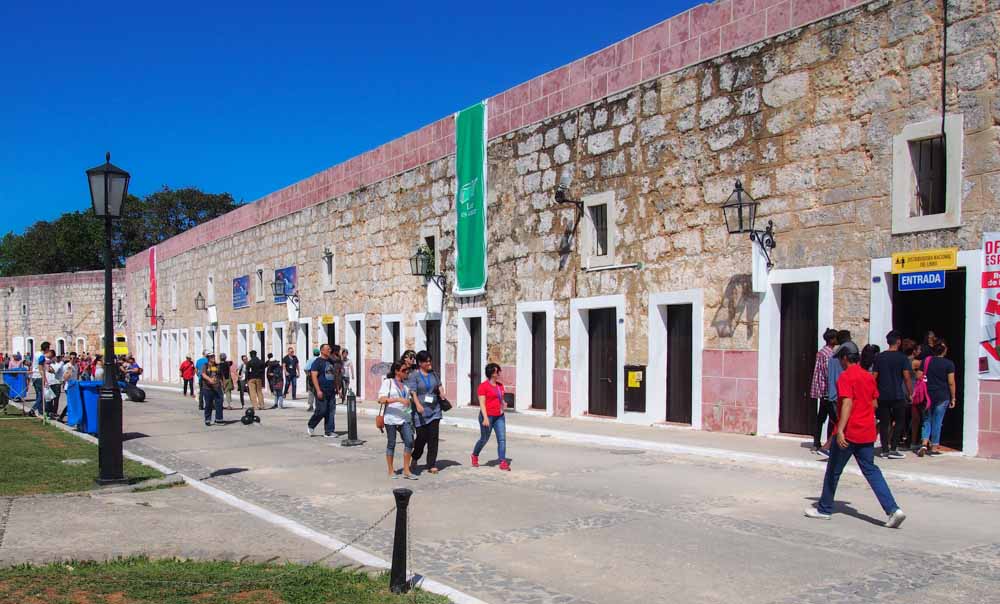 Click on the thumbnails below to view all the photos in this gallery. On your PC or laptop, you can use the directional arrows on the keyboard to move within the gallery. On cell phones use the keys on the screen.