The Rehabilitation of Havana's Kilometer Zero
Photo Feature by Elio Delgado Valdes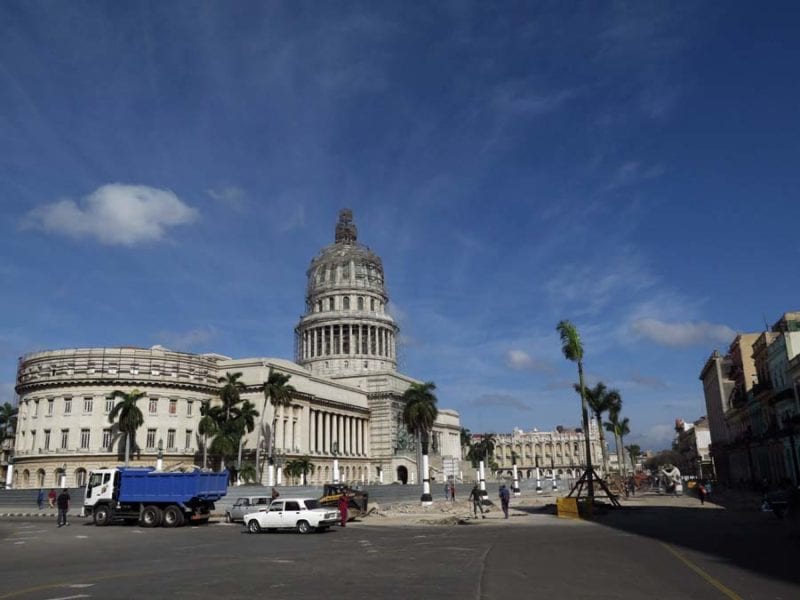 HAVANA TIMES — A visit today near the Capitolio building in the heart of Havana brings a feeling of revival.  Located on the street that separates Old Havana and Centro Havana, the restoration work of the building (1929), a national heritage site, began in November 2012. It is projected to culminate in November 2019, just in time for the 500th anniversary of the founding of the city.
Inside the building is the kilometer zero landmark as the start of the island's Central Highway, precisely at the intersection of the vertical axis of the dome. It is symbolically marked with the replica of a bright 25-carat diamond with a very particular history.
The refurbishment of underground utility networks that supply electricity, water, gas, telephone and fiber optics took place along this artery as of the beginning of March 2016, complementing the work started three years ago for the benefit of the inhabitants of the area, state enterprises and hotels, closing the circuit to rehabilitate the old part of the capital.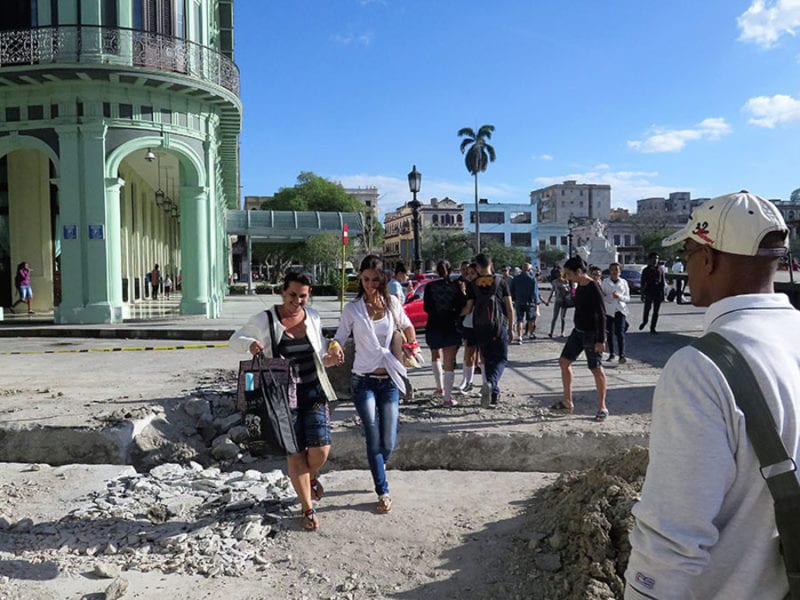 The rehabilitation also included the installation of lighting, changing the dividers that facilitate parking and the incorporation of seven large royal palm trees into the central avenue, bringing a new visual environment.
Those of us who frequented the zone at the height of the work witnessed the fall of one of these palms, victim of poor planning at the time of being raised. Curiously a week after the transplanting, the first and last of the palms was replaced.
The environs of the legendary site has several buildings representative of Cuban architectural art. These include the Gran Teatro de La Habana, the Manzana de Gomez building, the Hotel Inglaterra, and the building now occupied by the Editora Abril publishers.
The Paseo del Prado promenade was also spruced up. Later we learned that it was the place to host a private Chanel catwalk of top models for the island's elite and international guests. The marble benches were polished and trees pruned on the wide avenue that leads up to Central Park.
Click on the thumbnails below to view all the photos in this gallery. On your PC or laptop, you can use the directional arrows on the keyboard to move within the gallery. On cell phones use the keys on the screen.