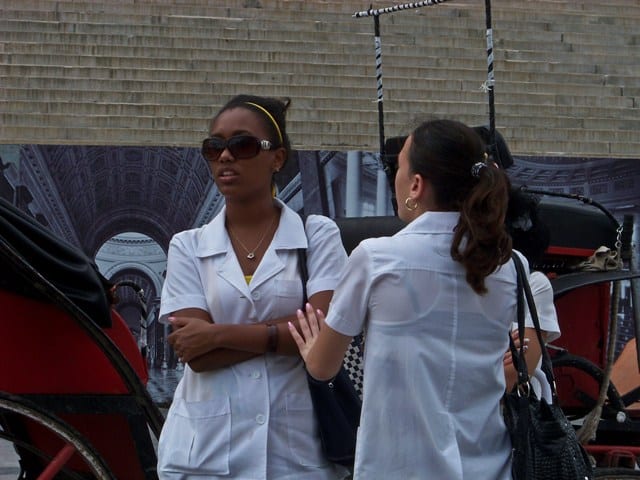 Fotorreportaje por Ernesto Gonzalez Diaz
HAVANA TIMES — Cuban women have the deserved reputation of being beautiful. Today, we bring you a series of photos of teenage, young and not-so-young women from Havana. Walking down Old Havana's Obispo street, waiting for a bus, reading in the shade afforded by a tree, going for a stroll with their children or quite simply chatting with friends, all of them – white, mulatto or black – are beautiful, tender and delicate, regardless of their age, skin color or social status.
These are common, daily scenes in our city. No photo was staged, no one posed and I do not know the names of any of my "models." They are quite simple beautiful women I captured with my camera, in passing.
Click on the thumbnails below to view all the photos in this gallery. On your PC or laptop, you can use the directional arrows on the keyboard to move within the gallery. On cell phones use the keys on the screen.