Tourism in Cuba Photo Essay
Photo feature by Elio Delgado Valdes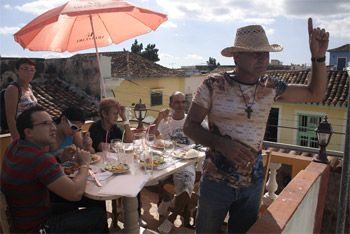 HAVANA TIMES, Jan 29 — Despite the world economic crisis, which has contributed to a contraction of tourism worldwide, Cuba has already experienced eight years of welcoming more than two million tourists annually.
Actually, the figure here is now approaching three million, since in 2011 we received 2.7 million visitors.
The country currently offers 60,000 hotel rooms and is working to strengthen the quality of its services and the comfort of its lodging.
Major source countries for tourism in Cuba are Canada (running around a million vacationers every year), the UK (the leading country in Europe), as well as Spain, Germany, France, Argentina, Mexico and Russia.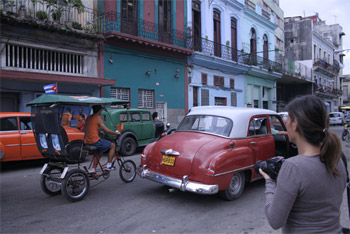 In 2011, the arrival of tourists in Cuba showed an eight percent increase over the previous year and remains the second most popular destination in the Caribbean behind the Dominican Republic. Cuba is a very attractive destination not only because of its climate, culture and history, but also for the stability and security it offers.
Recently the US newspaper The New York Times published a list of the top 45 places in the world for sightseeing, and Havana came in at number 10.
This overview provides photos showing the tourism environment in various parts of the island.

Click on the thumbnails below to view all the photos in this gallery. On your PC or laptop, you can use the directional arrows on the keyboard to move within the gallery. On cell phones use the keys on the screen.