Twenty Photos of Santiago de Cuba
Photo Feature by Janis Hernandez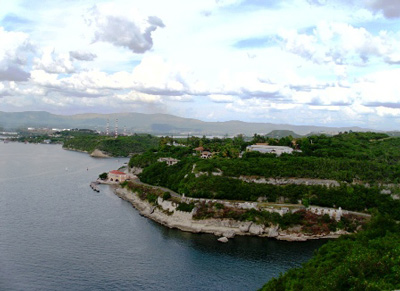 HAVANA TIMES — This photo feature hopes to capture the beauty of Santiago de Cuba, a city celebrated in the couplets and verses of bards and poets.
Here, you will see a stunning confluence of different architectural styles, from baroque to neoclassical traditions, a fascinating combination of balconies, enormous windows, colonial buildings and uniquely inclined streets. I especially want to share with you the city's squares, parks and beaches.
Brimming with history, Santiago de Cuba boasts Cuba's first cathedral and museum, and the continent's first copper mine, among its many treasures.
This, and the unparalleled charisma of its people, contributes to the charm of the city, founded by Diego Velazquez de Cuellar back in 1515. Until the mid-16th century, it was Cuba's capital. Today, it is considered the second most important city on the island.
Click on the thumbnails below to view all the photos in this gallery. On your PC or laptop, you can use the directional arrows on the keyboard to move within the gallery. On cell phones use the keys on the screen.