A Glimpse of Touristy Havana
Photo feature by Ernesto Gonzalez Diaz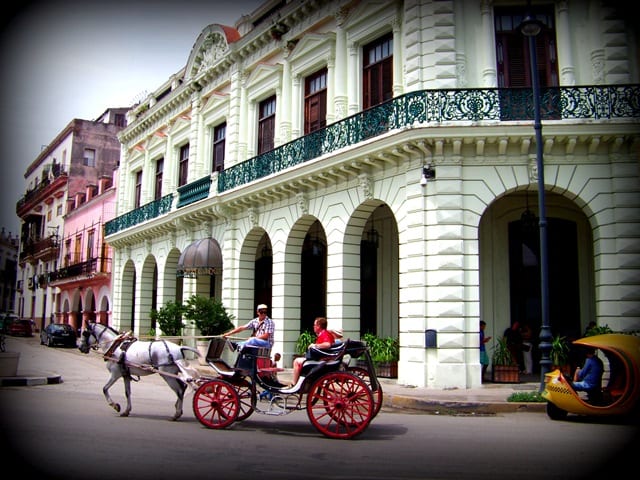 HAVANA TIMES — Havana's historic center is one of the city's most touristy areas, there's no doubt about that. Its commonplace to see a "photographic walk" going on, a lot of tourists along Obispo Street, in Central Park, the Port Avenue…
It's also normal to see elegant and beautiful horse-drawn carriages; US convertible cars from the '50s, nearly all of which are pink and for tourism purposes; a majestic cruise ship like the MSC Opera, which was built in 2004, can hold 2055 passengers and has 13 decks, according to its operators. A giant float!
With regard to hotels, the top-end  Gran Hotel Manzana Kempinski was opened recently, managed by the Swiss company Kempinski Hotels, a company which runs extremely luxurious hotels in different parts of the globe. The one in Havana is located in front of Cuba's Universal Fine Arts Museum, very close to Central Park and the famous Floridita restaurant.
We will also show you two pictures of Central Park, where you'll be able to see the effects of Hurricane Irma on the foliage of its vegetation.
Click on the thumbnails below to view all the photos in this gallery. On your PC or laptop, you can use the directional arrows on the keyboard to move within the gallery. On cell phones use the keys on the screen.