Daily Life Scenes in the Cuban Capital
Photo feature by Elio Delgado Valdes

HAVANA TIMES — Dawn breaks and a new day begins. One wakes up and goes out to "rough it", as Cubans who must brawl their way to work while keeping a smile on their faces, stay positive and greet their bosses saying everything is ok, no problems.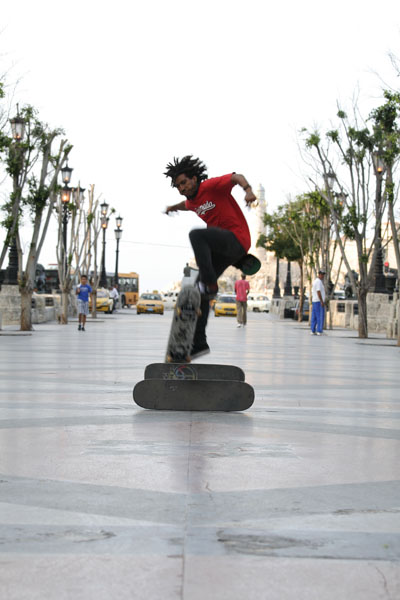 Of course, the streets are busted up and there's a lot of noise. There's sewage water on the ground and the carts of street vendors occupy the only bit of sidewalk available. Buses are the quickest way of losing one's calm and the small amount of money one carries. A young or not-so-young woman may become upset over so much unwanted contact from someone, who may reply with the habitual phrase of: "Someone behind me is pushing me."
Kids and youths play in the parks and sidewalks or any available space, competing for space with passersby. Such scenes bring Russian war films to mind, the kind we saw so often in the 70s and 80s.
You have to dodge flying baseballs and soccer balls, stones, bottle caps or anything the kids bat with a broom stick as you go, as though dodging sniper fire. And you have to do it bearing in mind there are holes on the ground, like exploded mines. Then there are bicycle taxis, whose drivers know no traffic laws or politeness, or even respect for the elderly.
When the work day is over, it is best to have a plastic bag handy to buy some groceries in the afternoon, because your family is waiting to put something in their stomachs at day's end. They are tired from a long, typical day in Cuba.

Click on the thumbnails below to view all the photos in this gallery. On your PC or laptop, you can use the directional arrows on the keyboard to move within the gallery. On cell phones use the keys on the screen.