The Trip from Guantanamo to Baracoa
Photo Feature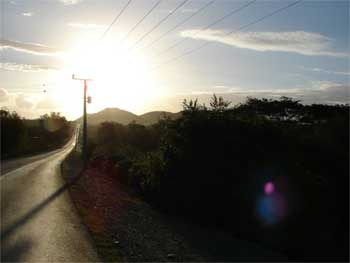 HAVANA TIMES — We left the Guantanamo Bus Terminal in the middle of the night in a private truck, the kind that most travelers ride in standing up and packed in tight, which I think is for the benefit of the vehicle owners' pockets.
Before leaving, I had only managed to get a sip of hot coffee to take the edge off my sleepiness and allow me to continue onward toward our journey's end.
Inside the truck that was carrying us was some of everything: sacks tied up to the tops, boxes, chickens and whatever. It all gave me the impression we were going to somewhere in the country and not to a city that we had heard was trying to develop itself into an international tourist destination.
Finally, with all that around me, I curled up on one end of the truck bed, closed my eyes and feel into a deep sleep.
With all the murmur of the travelers and the bumps from the potholes, I cracked open my eyes, and to my surprise I found an incredibly wonderful and unique sunrise.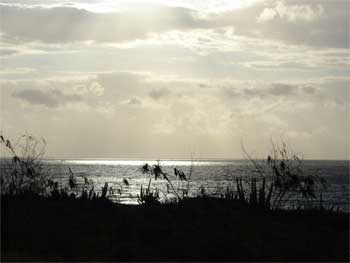 I heard some people saying we were going through Yateritas, one of the beaches in the area to the south of Guantanamo (I think it's the only one).
Actually, the trip was starting to become interesting. Almost without blinking, I took out my camera (a gift from the family), and started taking pictures of everything we passed by, which today I'm sharing with you.
This was undoubtedly a journey like no other. In fact, the photos can speak for me.
I was told of the charms of Baracoa: its honey-colored river, Yumuri canyon, the El Yunque plateau and other sights, but no one had told me about the part of the trip across the southern coastline.
Going up the La Farola aqueduct, a famous architectural work of the last century, I have to confess that I was surprised.
We had already gone past some signs on the road that warned about the route, urging extreme caution on the slopes and when taking the dangerous curves that were in front of us all the way. These brought on dizziness and other ailments that made it impossible for me to take any more photos.
The other travelers around me said that for this type of trip it's best to always carry at least one lemon in your bag. The truth is that I felt much better after having taken a few good whiffs of it several times. But when I was finally able to lift up my head, we had already reached our destination.
Even still, this was a journey like no other.
Click on the thumbnails below to view all the photos in this gallery. On your PC or laptop, you can use the directional arrows on the keyboard to move within the gallery. On cell phones use the keys on the screen.