Closing of Nicaraguan Newspaper Prompts Fears of Greater Censorship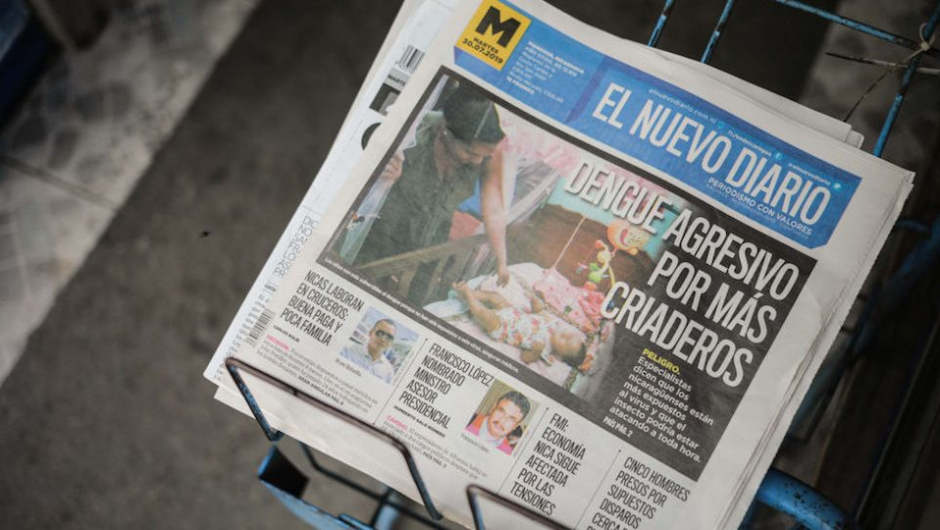 HAVANA TIMES – A Nicaraguan newspaper group announced it was shutting down for financial reasons on Friday, prompting condemnation from opposition leaders who blamed a crusade against independent media by Nicaraguan President Daniel Ortega, reported dpa news.
The 39-year-old daily "El Nuevo Diario" and the associated "Metro," which is distributed freely, said they would cease publishing Friday due to "adverse economic, technical and logistical circumstances."
The writers lobby group PEN International issued a statement blaming government restrictions on imports of paper, ink and other supplies, which it said were also putting at risk the operations of the 93-year-old La Prensa daily newspaper.
"PEN Nicaragua expresses its dismay at the closure of El Nuevo Diario and Metro and calls on the government of Daniel Ortega to stop the campaign of harassment, intimidation and aggression against independent media," the group said.
PEN accused Ortega's government of an "unjustifiable censuring of the press, which violates the right of Nicaraguans to be informed and receive information."
Former Nicaraguan vice president and writer Sergio Ramirez said the papers' closure was a "blow to the freedom of expression" and slammed the "illegal embargo" on printing materials as an "act of repression."
Nicaragua has been mired in a political crisis since anti-government demonstrations began in April 2018. More than 300 people have been killed and hundreds detained since the crisis began.
Ortega, 73, has been in power for 12 years and has refused to call early elections as widely requested. Talks with opposition leaders, which were being brokered by the Vatican, broke down in July.