Cuban Court Sentences Journalist to One-Year Prison Term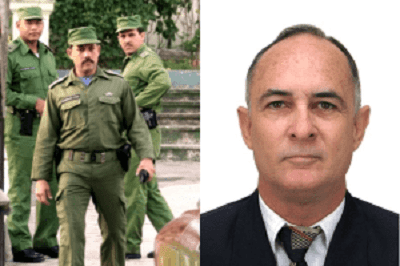 HAVANA TIMES – A municipal court of the Cuban city of Guantánamo sentenced on August 7th Roberto Jesús Quiñones, a contributor to the news website CubaNet, to one year in prison on charges of "resistance" and "disobedience," according to advocacy group Cuban Institute for Freedom of Expression and of the Press and media reports.
On April 22, Cuban police beat and detained Quiñones while he was covering a trial for CubaNet, as documented by the Committee to Protect Journalists. Upon his release five days later, Cuban authorities initiated new proceeding against him, alleging that his conduct during his detention constituted "resistance" and "disobedience," for which they imposed a fine, according to CubaNet. Quiñones refused to pay the fine, and his sentence yesterday was the result of that refusal, CubaNet reported.
"The fact that Roberto Quiñones is sentenced to prison for failing to pay a fine, while the police agents who beat and detained him for days receive no punishment, is outrageous," said CPJ Deputy Executive Director Robert Mahoney in New York. "If authorities in Cuba want to convey an image of progress and openness to the international community, mistreating, jailing, and fining a journalist sends the wrong message."
Quiñones plans to appeal the decision prior to the deadline of August 12, and was permitted to remain at his home in the interim; however, he is prohibited from leaving the province of Guantánamo, according to CubaNet