Colombia to Seek Damages from Walmart over Cocaine Sweater Ad
By Sinikka Tarvainen (dpa)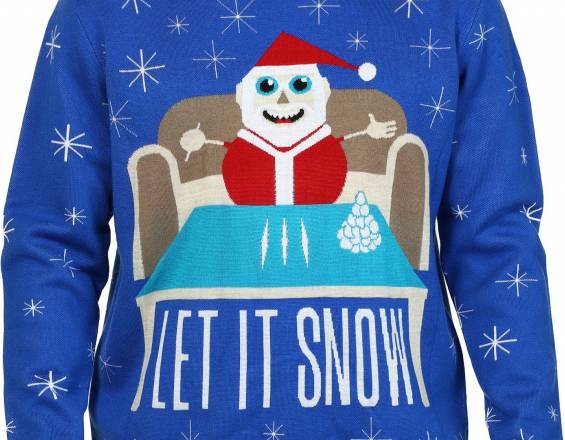 HAVANA TIMES – Colombia plans to seek damages from the US retail giant Walmart over a Christmas sweater that associated the country with cocaine.
The sweater, marketed by a third party seller on Walmart's Canadian website, showed Santa Claus sitting in front of three white lines that look like cocaine, with the text: "Let it snow."
Santa Claus "really likes to savour the moment when he gets his hands on some quality, grade A, Colombian snow. He packs it in perfect lines on his coffee table and then takes a big whiff to smell the high quality aroma of the snow," the advertisement said.
Walmart withdrew the ad from its website and apologized for it.
"These sweaters … do not represent Walmart's values and have no place on our website," a spokesperson told Global News on Saturday, apologizing for "any unintended offence."
Camilo Gomez, the director of Colombia's National Agency of Legal Defence of the State, told the daily El Tiempo on Tuesday that the advertisement was "an offence to the country that generates damage to Colombia's legal products, to the country's reputation."
Colombia will seek damages that will be destined to the victims of drug trafficking and if it fails to obtain them, it will take the case to court, Gomez told Blu Radio.
Colombians have also been offended by a joke made by US comedian and Miss Universe pageant host Steve Harvey, who was talking about his
2015 mistake, when he incorrectly named Miss Colombia as the winner instead of the real one, Miss Philippines.
"The cartel" had not forgiven him, Harvey said at the 2019 Miss Universe competition on Sunday.
Colombia deserves at least an apology from Harvey, Gomez said.
The South American country is the world's top producer of cocaine.
The government has for decades tried to eradicate the trade, which contributes to high levels of violence in many areas growing the coca plant, the source of the drug.