Cuba and World Baseball Classic II
By Circles Robinson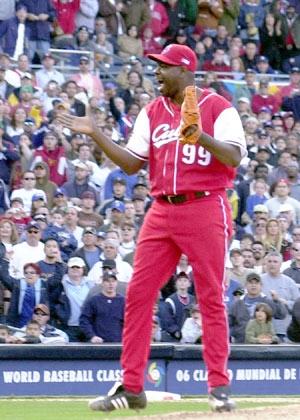 HAVANA TIMES, Feb. 3 – The 2009 World Baseball Classic takes place from March 5-23 and Cuba will no longer be the "Mystery Team" as it was in 2006 when it surprised sports writers by getting by the teams stacked with US Major Leaguers and finishing second to Japan.
Cuba plays its first round in Mexico City (March 8-12) in Pool B along with Mexico, Australia and South Africa. The top two teams will move on to the second round in San Diego against the leaders of Pool A, which includes Japan, South Korea, China and Chinese Taipei.
A likely second round (March 15-19) scenario would put Cuba playing against Japan, the 2006 WBC champs, South Korea, the 2008 Beijing Olympic winners, and either Mexico or Australia. The two top teams would then move on to the semifinals in Los Angeles.
Pool C includes Canada, Italy and the favored United States and Venezuela. Pool D includes the Dominican Republic and Puerto Rico, the top picks, and long shots The Netherlands and Panama.
One of the few baseball experts who alerted the incredulous not to rule out Cuba in the first WBC was Peter C. Bjarkman, who has spent the last 15 years becoming the foremost outside expert on Cuban baseball.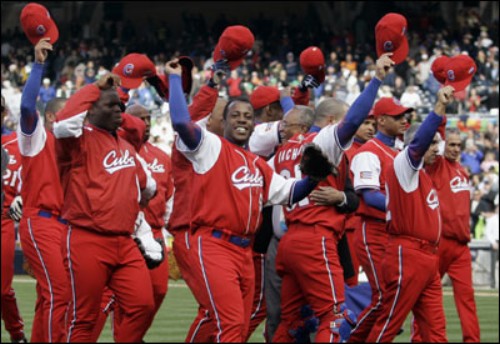 Bjarkman has not only followed the Cuban team around the world but has also done a massive amount of research allowing him to write the book "A History of Cuban Baseball 1864-2006", an all you could want to know about the sport since it began being played on the island.
Havana Times will be teaming up with Bjarkman by featuring his exclusive "World Baseball Classic Diary" in our coverage of the 2009 WBC with a special focus on the Cuban team both on-and-off the field.
The 90-game Cuban baseball season is currently just beyond the half way mark but will suspend play on February 9 so that the national team can prepare for the Classic. The current provisional roster of 45 players was announced on January 9, later to be trimmed to the final 28-man squad.