Cuba Art Challenges Status Quo
By Dalia Acosta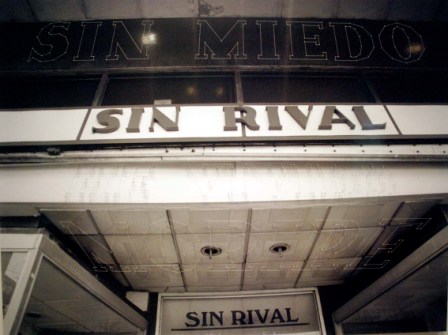 HAVANA TIMES, May 8   (IPS)  – Too bold for some tastes and too dissident for others, some of the Cuban exhibits at the recent Havana Arts Biennial brought to mind the late 1980s and early 1990s, when the visual arts were in the vanguard of national culture.
"I don't know if what is being done today has the quality and power of what was produced by the so-called 1980s generation. I just know that something is on the move. The spark of life is back," a 41-year-old visitor to the inauguration of the Tenth Havana Arts Biennial, who said she had witnessed "years of inertia," told IPS.
"They are making a very strong statement. Even the titles of the works challenge the status quo," added a 38-year-old man who said he did not remember exhibitions like "Volume I", movements like "Arte Calle" (Street Art) or the "Castillo de la Fuerza" (now a museum) project, which in their time revolutionized the Cuban cultural scene.
The interviewee, a computer programmer, was impressed by the exhibition "La enmienda que hay en mí" (The Amendment within Me), by Cuban artist Carlos Garaicoa, on show at the National Museum of Fine Arts. "Words fail me," he said.
"I believe in everything" and "I believe in nothing" were the signs on two street barriers. The absurdity of political discourse was recreated in Garacoia's playful use of photography and architectural drawings, ending with "Joyas de la corona" (Crown Jewels) – real or imaginary miniature replicas of torture centers, prisons and intelligence networks, including Cuban ones.
More than 200 artists from 40 countries participated in the Mar. 27-Apr. 30 Tenth Havana Visual Arts Biennial, alongside the countless community projects and side exhibits that are one of the customary attractions of the event.
Wordless Intellectuals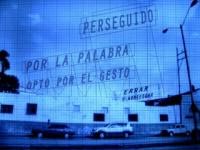 As well as the exhibition at the Fine Arts museum, an artistic project by Tania Brugueras called "Estado de excepción: arte de conducta" (State of Emergency: Performance Art) created a buzz.
It included works in different formats titled "Intelectuales sin palabras" (Wordless Intellectuals), "Esta obra tiene problemas ideológicos" (This Work Suffers from Ideological Problems), "Tráfico de información" (Information Trafficking) and "Normal Is Good."
But neither the celebrated exhibition by Garacoia nor Bruguera's project really exemplifies what is happening in Cuban visual arts, according to sources consulted by IPS.
"The situation in the country has not changed so much that what occurred in the 1980s could happen again. Although Tania presented her project jointly with her students, both she and Garacoia are presenting personal positions, not a movement," painter Joel Jover, invited to one of the performance events at the biennial, told IPS.
According to Jover, the reasons lie in the emigration of virtually a whole generation. "Those who came afterwards learned the lesson," he said. In his view, the new generation "became more cynical, didn't want to court trouble from the institutions, and focused primarily on the market."
"And now, it's even good form to be a bit anti-establishment," said the painter, who also emphasized the trend toward an art of nostalgia. "Many young artists work on the sense of loss, but they portray things they never knew or lost themselves," he said.
New Protagonists, More Radical Attitudes
In frank opposition to Jover, Roberto Mendez, an essayist, poet and student of Cuban visual arts, told IPS that "we could be seeing the second stage of that collective art of the 1980s which was truncated by the changed circumstances" ushered in by the economic crisis of the 1990s.
"However, the protagonists now are different, they have had different experiences and their attitudes seem to be more radical," the intellectual said.
The 80s Generation, as they are called, made up mostly of graduates from Cuban art schools, made a complete break with the work done by artists in previous decades, which was characterized by "socialist realism" and a complacent vision of society. In contrast, they opened up to the most diverse stylistic and formal trends.
But above all, both Mendez and Jover said it was a movement with a profoundly ethical sense which questioned all aspects of reality.
According to Mendez, "the 80s Generation particularly stressed the ethical and participative nature of its discourse. To a certain extent it rejected collectable art, intended for the elites, and supported collective action that would influence and produce changes in the immediate social surroundings."
"This was all based on a somewhat utopian project that was to reform and perfect Cuban socialism, at a time of relative economic bonanza," said the expert, adding that "the visual arts in this country seemed to have been in almost perfect harmony with the socioeconomic situation."
While the art of the 1980s rejected the temptations of the market, in the 1990s, blasted by the impact of a crisis that the country has not yet totally left behind, the reverse was true.
Most of the 80s Generation emigrated; artists from earlier generations became established, producing "stabilized" art that could draw a clientele; and a new group of artists arose who, rather than changing society, wanted to create "high ticket" art that was collectable and, above all, "sellable."
"It isn't that their art was distanced from Cuban society. Indirectly, it reflected the crisis of paradigms and the rise of cynicism, disenchantment and pragmatism," said Mendez, who has written several essays on the development of Cuban visual arts in different periods.
Dialogue, Change, and Ethics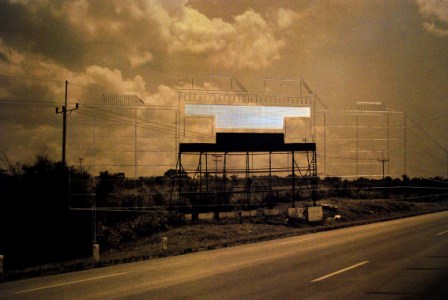 In contrast, the Tenth Biennial, the imprints of which can still be seen in Havana, showed what may be a minority group, but nevertheless a real one, of artists who seek to recover the immediacy of a role in society that, according to Mendez, "emphasizes dialogue, change, and ethics."
Although he said it is "too soon" to speak of "a new wave of art," Mendez recognized a tendency toward "returning to art that is open, participative, even scandalous, art that wishes to draw attention to certain important things in society, and to challenge everything openly.
"I think it is being done with less ingenuousness and naivety than in the 1980s, but the work of Tania Bruguera and Garacoia's exhibition in the Fine Arts museum are signs of a vanguard with a difference, rebellious and inclusive, with a questioning attitude, that does not avoid openly political statements," he said.