Cuban Coffee Harvest Begins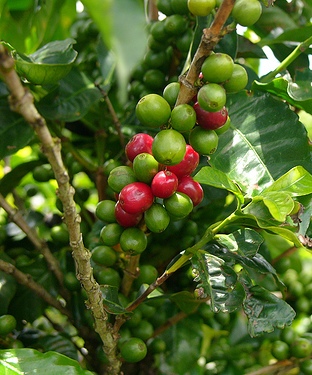 HAVANA TIMES, Aug 27 (IPS) – Though predictions are down, the Cuban coffee harvest began in mid-August in the eastern provinces of Santiago de Cuba and Granma, two of the biggest producers of the beans on the island.
According to government reports Santiago de Cuba province expects to see lower output despite increased attention from agronomists and repair and maintenance work made in the pulping-drying-husking processing industry.  Also coffee growers have stepped up their effort to recruit and train pickers and improve their temporary housing on the farms.
Specialists, producers and leaders of this industry attributed the lingering drought as the main factor in the anticipated decline in production in comparison to prior years.
Collecting all of the coffee and making efficient use of available resources are the current challenges amid the complex financial situation facing the entire country – a consequence of the world economic crisis.
With a lack of available hands in the countryside, the harvest will require the participation of families and communities of the Sierra Maestra Mountains as well as mass mobilizations with the precision demanded at each stage of the harvest.  Likewise, efforts must be made to assure that equipment and supplies are provided to farm workers and urban volunteers.
Far From Meeting the Country's Needs
According to news reports, in 2008 Cuba imported 33,000 tons of coffee at a cost of $52 million (USD).  Exports generated barely $3.8 million (USD).  At that stage, the crop was 27 percent larger than in 2007, despite destruction caused by three hurricanes. The producers attributed the increased output to better organization and higher prices paid for the grain by the State as part of a government-led industrial revitalization program underway in that sector.
According to coffee growers, the crisis that is impacting the country could retard progress, and land recently leased out by the government to individual private farmers is not expected to show significant output for two or three years, since coffee is a perennial takes three years before obtaining its first commercial harvest.
Coffee production in Cuba has declined sharply since 1959, when the crop was approximately 60,000 tons.  Currently there are about 35,000 coffee farmers on the island who receive low-interest government credits and subsidized provisions (such as fertilizer).  However, they must sell the beans to the State at prices that are lower than those they can receive on the black market.
A Havana Times translation from an IPS report.