Cuban Five: Wrong Guys in Jail
All photos by Bill Hackwell except where credited otherwise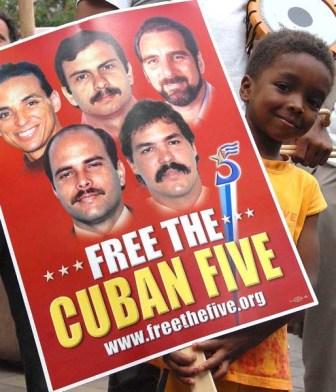 This is one of those stories that leaves you with your mouth open saying: How can that be?
Five Cubans have been in jail in the United States for over ten years for what would have earned them a presidential medal if they had been working for the US government.
They infiltrated terrorist groups to gather information on their next attacks and they warned their government so it could be on the alert.
The fact is for the last five decades Cuba has been the target of right wing extremist organizations, allowed to train and operate out of Southern Florida with the support of the old guard exile community. Their record includes plane and hotel bombings and assassinations in Cuba, the US and other countries.
Havana Times asked Bill Hackwell -a documentary photographer who has followed the Cuban Five case and the people involved for the last eight years- to tell the story with his photographs.
For those of you who wish to read in-depth articles and interviews about the case we recommend the following:
If you are looking for a way to help right a colossal wrong, check out: http://www.thecuban5.org

————————————————
————————————————