David Blanco Concert at the Karl Marx Theater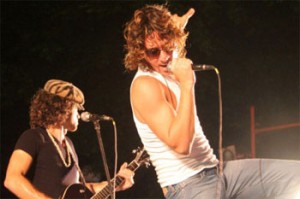 HAVANA TIMES — Popular Cuban singer and composer David Blanco will give a concert on December 22 titled "Nuevo Mundo" at Havana's Karl Marx Theater, announced the official Cubadebate website.
The musician will be performing on the occasion of the release of his latest album Amigos, produced by Bis Music label. On it he sings duets with artists of the stature of Eliades Ochoa, David Torrens, Diana Fuentes, Israel Rojas, Pedrito Calvo and Omara Portuondo, as well as with the Compay Segundo group, the Charanga All Star and others.
David Blanco has become one of the leading figures of fusion music on the island. His solid musical background has allowed him to achieve high aesthetic quality that is valued by young people and critics alike.