DiCaprio Responds to Bolsonaro's Claim that He Funded Amazon Fires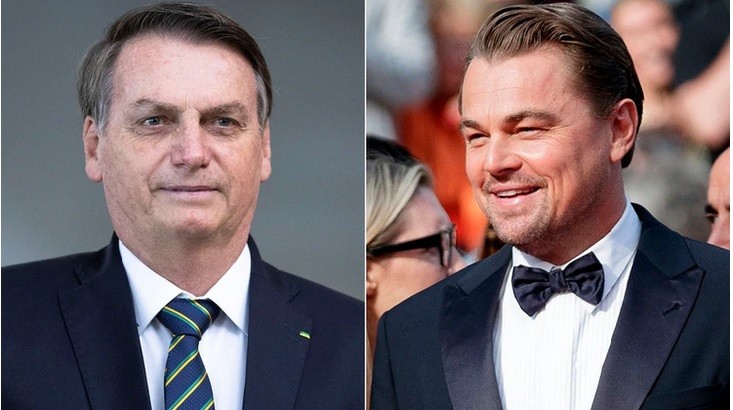 HAVANA TIMES – Brazilian President Jair Bolsonaro has blamed Leonardo DiCaprio for the spate of fires in the Amazon rainforest – prompting a response from the US actor on Saturday as he sought to dispel the unsubstantiated claim, reported dpa.
"DiCaprio is a cool guy, isn't he? Giving money to set the Amazon on fire," the far-right leader told his supporters in a speech in front of the presidential palace in Brasilia on Friday.
Bolsonaro has accused non-governmental organizations of deliberately starting the fires and using the dramatic footage to collect more donations.
The Brazilian leader appeared to be connecting Dicaprio to this accusation because the actor pledged 5 million dollars via his Earth Alliance organization in August to protect Brazil's rainforest and support indigenous communities in the region, as uproar grew over the surge in fires in the Amazon.
"What have the NGO people done? What is easier? Build a fire, take photos, film, start a campaign against Brazil, contact people like Leonardo DiCaprio and Leonardo DiCaprio gives you 500 000 dollars,"
he said recently.
"Part of it went to the people who started the fires, right? Leonardo DiCaprio has something to do with the fires in the Amazon region."
In an Instagram post, DiCaprio responded to the accusation, writing: "The future of these irreplaceable ecosystems is at stake and I am proud to stand with the groups protecting them. While worthy of support, we did not fund the organizations targeted."
Bolsonaro, also known as the Brazilian Trump, is widely accused of wanting to see the Amazon ablaze to faciltate the invasion of mining and cattle ranching interests.
Brazil suffered from devastating wildfires earlier this year, which contributed to accelerated deforestation in the Amazon rainforest – dubbed "the lungs of the planet" for its crucial role in preventing global warming.