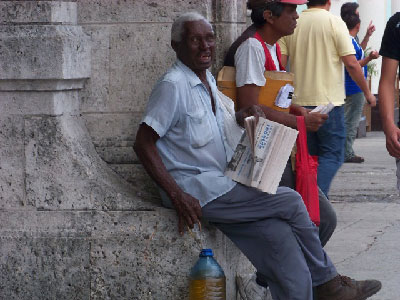 Photo Feature by Ernesto Gonzalez Diaz
HAVANA TIMES — Like any other city in the world, Havana is not without under-privileged individuals living in abject poverty who barely manage to survive every day, particularly near the end of their days.
Some are victims of alcohol and drug abuse, who lost practically all touch with reality at a young age.
Others are people with physical or mental disabilities who have had no choice but to work hard in order to survive, like the elderly woman who uses a walking frame, seen outside of Havana's luxurious and exclusive Floridita bar selling peanuts.
Though fortunately in Cuba we don't see children selling things on the street in order to survive, we do come across many elderly people selling newspapers, people who, after many years of hard work, are forced to get up before sunrise every day in order to make ends meet somehow.
We must acknowledge the many things that have been done in Cuba to help the disabled, children, young people and the elderly. These things, however, are apparently not enough.
I believe that our society, whose population shows an increasingly marked trend towards aging, must work to try and guarantee a decorous life for the elderly.
It must also try and help those who, for one reason or another, bring harm upon themselves at a young age, through alcohol or drug abuse, and to offer those who suffer mental illnesses the needed treatment, as well as an opportunity to reinsert themselves into a society – a society which, we hope, will become more just every day.
A society by everyone and for everyone, as our national independence hero Jose Marti once proclaimed.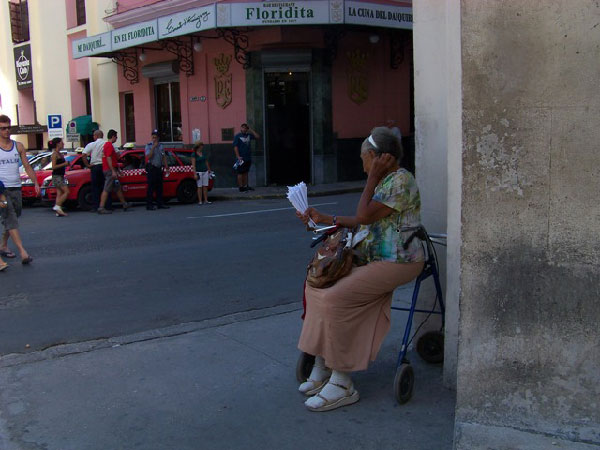 Click on the thumbnails below to view all the photos in this gallery. On your PC or laptop, you can use the directional arrows on the keyboard to move within the gallery. On cell phones use the keys on the screen.