Havana's Pitching Puts VC on Ropes
By Circles Robinson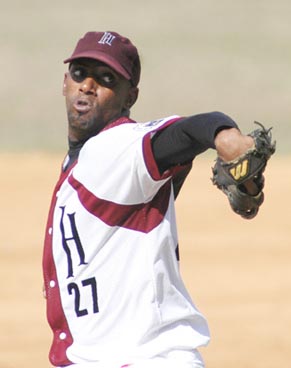 HAVANA TIMES, June 3 — The best pitching staff in Cuban baseball is on the verge of giving Havana Province their first ever national championship. On Tuesday, the combined effort of Yadier Pedroso and Jonder Martinez limited Villa Clara to one run and six hits spoiling their homecoming and putting the best-of-seven series at 3-0.
Havana jumped on Villa Clara starter Yosvani Perez for two runs in the first inning on singles by Dennis Laza and Ernesto Molinet, an RBI double by Rafael Orta —hero of games one and two— and a run scoring grounder by Juan Carlos Linares, who also contributed a spectacular catch against the centerfield wall late in the game.
Meanwhile, Pedroso, the league's lowest ERA (1.91) in the regular season, was a giant on the mound until he ran into trouble in the sixth inning when Ariel Pestano drove in Villa Clara's lone run. Jonder Martinez got the call from manager Lombillo to put out the fire and ended the inning in spectacular fashion striking out Yulexis La Rosa and pinch hitter Yandy Canto with the bases loaded.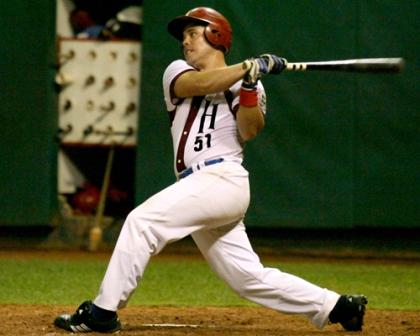 Pedroso finished with 5.1 innings allowing five hits and one run while striking out three and walking the same number. Martinez gave up one lone hit in 3.2 innings striking out five of the 11 batters he faced and walking one.
Havana ended up with 11 hits against seven Villa Clara pitchers. The team's top hitter, Ernesto Molinet scored twice, while Juan Carlos Linares drove in two runs and Rafael Orta, Michel Rodriguez and Danger Guerrero had one RBI each.
Young Villa Clara reliever Yasmani Hernandez pitched extremely well (7 hits, 1 run) over five innings to keep his team in the game.
Game Four takes place on Wednesday night at 8:00 p.m. in Santa Clara, the capital city of Villa Clara province.
For the box score on Tuesday's game click on: http://www.granma.cubaweb.cu/eventos/48serie/playoff/final/bf-3.html