Jordan's Al-Nakba Injuries
By Julie Webb-Pullman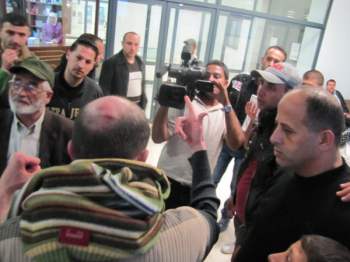 HAVANA TIMES, May 16 — A bus carrying Turkish citizens who went to Karameh in an act of solidarity with Palestinians was attacked by Jordanian police and thugs, breaking many windows and injuring several occupants.
Others who came to commemorate or cover Al-Nakba were injured during the several attacks over the course of the afternoon, one of which saw 19-year-old Jordanian Yousef shot in the stomach.
Yousef reported that he was standing on the bank when he saw people in civilian clothes shooting into the crowd. He said they were interspersed among the Jordanian Security Forces.
Other injuries pictured were caused by pieces of wood, rocks, broken glass, and teargas inhalation.