Rebel ex-Police Officer Among the Dead in Venezuela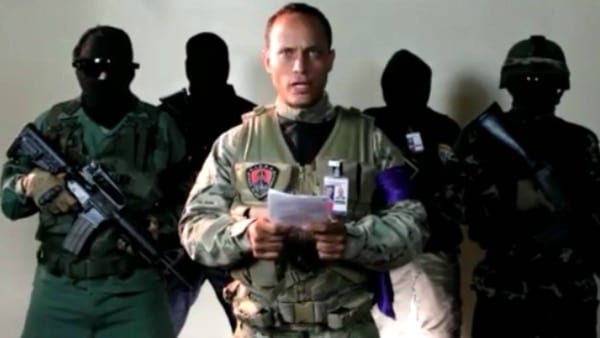 HAVANA TIMES – Former Venezuelan police pilot Oscar Perez, leader of the rebel group calling themselves "Warriors of God", is among the nine casualties of an assault operation by military commandos near Caracas, confirmed Interior Minister Nestor Reverol on Tuesday after a day of silence on his whereabouts.
On Monday the authorities limited themselves to saying that the "terrorist group" was dismantled in an operation in which Special Forces commandos participated.
During the assault Pérez was able to broadcast several videos from a house in the town of El Junquito in which he appeared wounded with blood on his face, and in which he expressed his desire to negotiate his surrender. He also said that the military was firing grenade launchers.
The rebel was a pilot of the judicial police and a member of the Special Actions group. Last June he abducted a police helicopter with which he attacked the headquarters of the Ministry of the Interior and the Supreme Court of Justice (TSJ), leaving no victims.
In December he assaulted a barracks of the National Guard (militarized police) in the northern region of Miranda, from which weapons were seized.
President Nicolas Maduro said Monday night that six members of the rebel group were arrested.
"They are confessing everything, what they planned for this first quarter of the year is shocking. What does a responsible State have to do, be weak, look the other way? Whoever enters the path of terrorism and turns weapons against the people will have the answer of our Armed Forces. Don't doubt it," he said in a message to the country in the Constituent Assembly.