Villa Clara Eliminates Santiago 5-0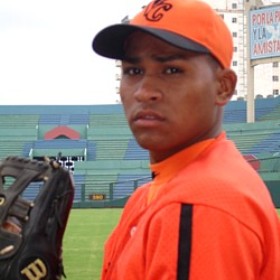 HAVANA TIMES, May 16 — Visiting Villa Clara became the fourth team to make to the Cuban baseball semifinal playoffs by shutting out Santiago de Cuba 5-0 before its packed home crowd on Saturday night. 
The seventh game of the series was decided in the fourth inning when Villa Clara put together a four-run rally. The rest was done by starter Freddy Asiel Alvarez who won his third game of the series. Alvarez went eight innings scattering six hits while striking out six and walking three. He once again seemed to have the hard-hitting defending champions scratching their heads.
Yolexis Ulacia came on to finish the game pitching a scroreless ninth inning after Alvarez reached the 120-pitch limit.
Yaumier Sanchez took the loss for Santiago, the defending league champions, allowing three runs in just two innings. Norge Luis Vera came on and pitched well, giving up two runs in 5.2 innings while striking out six with no walks. However, without any offense, Santiago's fate was cast.
The semifinals of the 2008-2009 Cuban baseball finals begin on Sunday afternoon at 2:00 p.m. with the well rested Western Division teams Havana Province (home team) and Pinar del Rio. Two pitching stars of Cuban baseball have been announced to start: Yadier Pedroso (Habana) and Pedro Luis Lazo (Pinar del Rio).
Villa Clara will be playing Ciego de Avila on Monday to start the Eastern Division championship series.