Havana Weather for October 19 to 25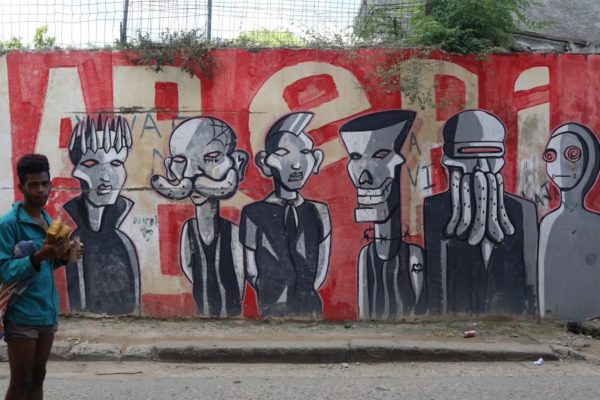 Little change in weather conditions in Havana…
By Adrian Fuentes
HAVANA TIMES – During the last twenty-four hours, a stationary front over the eastern region and a humid flow preceding it have generated numerous rains from Camagüey to Guantánamo. In Havana, little rainfall has been reported due to the influence of high pressures with a drier, more stable, and colder air mass. With these conditions, the occurrence of isolated showers is possible in areas of the northern coast of the western region, generated by the transport of low clouds with northerly winds.
It is forecast that in the west it will be dawning with partially cloudy skies during the next few days, with cloudy and occasional showers in areas of the north coast during the early morning and morning hours. The winds will be mainly from the northeast region with speeds between 10 and 25 km/h. The relative humidity will have range between 20% and 60%. The high temperatures will be between 29 and 31ºC (84 and 88 F) and the lows between 20 and 24ºC (68 and 75 F). The sea surface temperature will be 29ºC (84 F).
A low pressure area located hundreds of kilometers east of the Windward Islands continued to gain organization and intensity. Late this afternoon, Tropical Storm Tammy formed, the 19th named organism of the current hurricane season.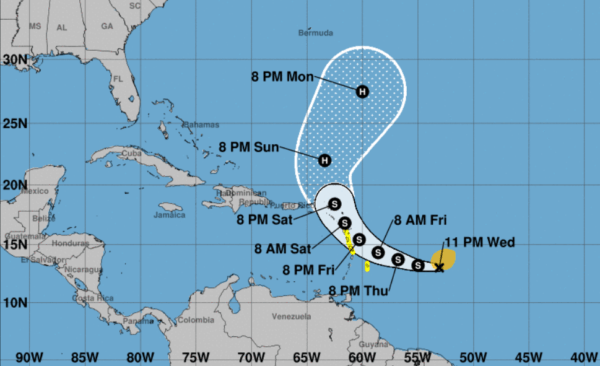 At 11:00 p.m. AST (03:00 UTC), the center of Tropical Storm Tammy was located near latitude 13.0 north and longitude 53.1 west. Tammy is moving west at 17 mph (28 km/h) with an estimated minimum pressure of 1006 hPa. Maximum sustained winds are near 65 km/h (40 mph) with higher gusts. Tropical storm-force winds extend up to 220 km (140 miles) from the center.
It is expected to maintain a similar direction of motion with additional deceleration. A turn toward the west-northwest is forecast Thursday night, followed by a turn toward the northwest on Friday night or Saturday.
On the forecast track, the center of Tammy will move near or over the Leeward Islands on Friday and Saturday. Additional strengthening is forecast over the next few days and Tammy could be near hurricane intensity by the end of the weekend. So far this system does not represent a danger for Cuba. Surveillance is maintained over the entire region.